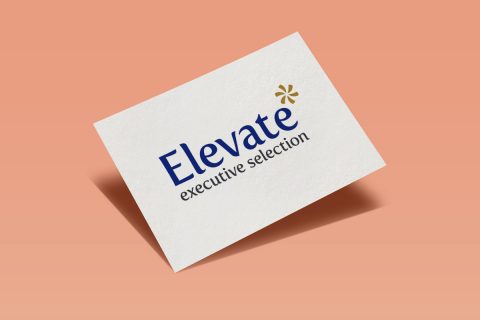 BRANDING & IDENTITY DESIGN



– Identity Design
– Brand Development
– Logo Formation
– Brand Application
– Brand Guidelines & Communication
Your brand is what people say about your company or product when you are not in the room. It's important that what it's saying reflects the values and the vision that you have for your company. If your brand or product has little attention given to the design and branding, customers will immediately disregard the level of quality of your company and class it as low value. Therefore it is a key element to get right when launching.
If you can attract the right customer, through design, they expect to pay more for your product or service, as they perceive it as premium and high quality. They are proud to tell people about the product and be associated with it.
This is where we can help you to reach them. We offer graphic design services specialising in branding, packaging, promotional campaigns and advertising. With over 12 years experience, both in Ireland and internationally, we are experienced win sectors such as creating branding and packaging for the food and drinks industry, working on large corporate brands collaborating as part of a team, with small to medium businesses and start ups launching new products, services and businesses ventures and with NGOs charities working for good causes.
We bring thought, fresh perspective and unique creative ideas to each project. We help our customers achieve their goals through design, by attracting their target audience and increasing their sales, improving their messaging and recognition of their brand values.
Getting your branding right ensures that your brand reflects the message and level of quality that you want to convey to your potential customers in order for them to connect and align themselves with your brand. This results in your product selling itself to your customer and increases the trust consumers place in your product or service and it's perceived value. Your bespoke brand can then be applied across a wide range of collateral from stationery and promotional material to livery and advertising.
CUSTOM PACKAGING & PRINT DESIGN

– Bespoke Packaging Design
– Point of Sale Displays
– Art Direction
– In-store Graphics
– Project Management
There are hundreds of products squeezed in to supermarket shelves hoping to be selected by busy, time-short consumers. What will make your product stand out from the crowd? Getting the packaging design correct is an easy way to ensure that your product has high shelf stand-out and is designed to specifically appeal to your target audience and their values and lifestyle. Clare Lynch Creative's award-winning packaging design has been featured on the 100 Archive , Fresh 18, IDA Awards, Packaging of the World and you can also see more packaging samples here in the portfolio section.
P.O.S. MATERIAL So you have got your branding and packaging on point and you have advertised your product well. What else can help your product jump out from your competitors in-store? This is where Point-of-Sale material comes in to play. It could be highlighting a promotion or competition that you are launching with your product or a special offer or price available for a limited period of time. POS material will be any form of material displayed in-store to draw further attention to your product. This is a great opportunity to build further connection with your consumer through creative brand messaging and visual cues.
INFOGRAPHS In the age of smartphones, humans have developed short attention spans, with the average human attention span having fallen from 12 seconds to eight seconds, according to scientists. Therefore how do we deliver multiple information and facts to people if they simply aren't going to absorb it? This is where infographics have come in. They are bright and fun, with a heavy focus on large text and images and have become highly popular in response to the way we process information today. They are designed as an engaging, fun and humorous way to creatively deliver facts and statistics.
SIGNAGE Signage can be a lovely medium to have designed well. People walk by your building – do they notice you? Do you stand out? Is there visual interest there? Most importantly, does a passer-by clearly recognise your brand from other points of contact they may have made with it in the past? It should all have a coherent look and feel so that people can tell it's your brand even before they see the name or product. This can be a great way to draw in consumers and an advertisement in itself. How can you be different? This especially works well for bakeries and cafes, clothes stores, restaurants, personal trainers, even dentists. It pays to have your store front's signage and design representing your brand well.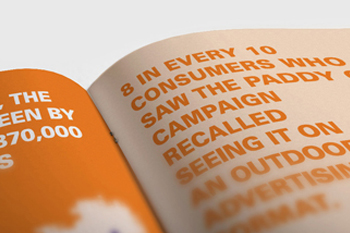 BESPOKE GRAPHIC DESIGN
– Branded Environments
– Exhibition Graphics
– eBooks & Promotional Material
– Marketing & Advertising Collateral
– Social Media & Web graphics
Although there is a large amount of activity being moved to the online world, there is always a demand for printed promotional media. They can be handed out at events, read on a bus or train journey, delivered through your door or requested by a potential consumer to find out more information about you and to have as a take-away piece after visiting you. This is a medium that has become under-rated – people still like to physically touch something, to hold it, to not have to go and search online to find it again and the level of quality can also be communicated through printed material. For example, a brochure or booklet produced for a nice housing development, university, private hospital or nursing home. People are buying in to their future and investing a huge amount of income in such ventures. A well-designed and produced piece can convey quality cues and show that the company is of a high calibre and worth the investment.
SOCIAL MEDIA CAMPAIGNS Social media is where the audiences are at today. The last presidential campaign in the US further showed us just how strong social media can be in connecting to the public. It's important to have your company on social media as it also builds trust to see you are well-established and trusted and is an easy point-of-contact with your end user. It's recommended to only set up social media accounts that you will update – otherwise, it can actually be more harmful to your company as people may wonder if your business is still active. Often companies will run competitions, promotions and special offers and advertise by streamlining a campaign across all their social media platforms from Facebook, LinkedIn, Twitter and YouTube to web banners and email signatures.
ADVERTISING Consumers need to first be aware of brands and products before they engage with them. Advertising is a key way to build recognition and familiarity with your product. The medium of advertising can depend on the product and it's target audience demographics. For example, magazine or newspaper advertising can work better for some brands where as online web banner advertising or large-scale outdoor advertising campaigns may work better for another. Advertising is consumers first association with you; if you get this right – they to be familiar with and more likely to connect with your product when they see it in-store or at another point of contact. Often when advertising works well, consumers will actually seek out your product or service directly.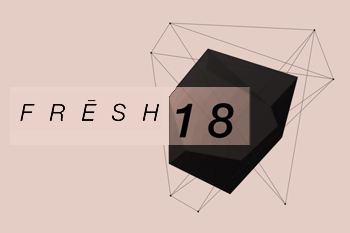 AWARD-WINNING DESIGN

– Frēsh 18 Award Winner
– International Design Awards Winner
– Shortlisted in the Irish Media Awards
– Featured in the 100 Archive
– Packaging Design of the World
– Featured in the Halftone Exhibition
– Featured in the Incognito Exhibition
– Vayama Photography Winner
– One4All Gift Card Design Winner
Clare Lynch Creative's work was an IDA 2017 Award winner, a Carbon Award Winner in the Frēsh 18 Awards in 2018 and has also been Shortlisted for the Irish Media Awards 2013. It has been featured on the 100 Archive and Packaging of the World.