Marino Institute Annual Report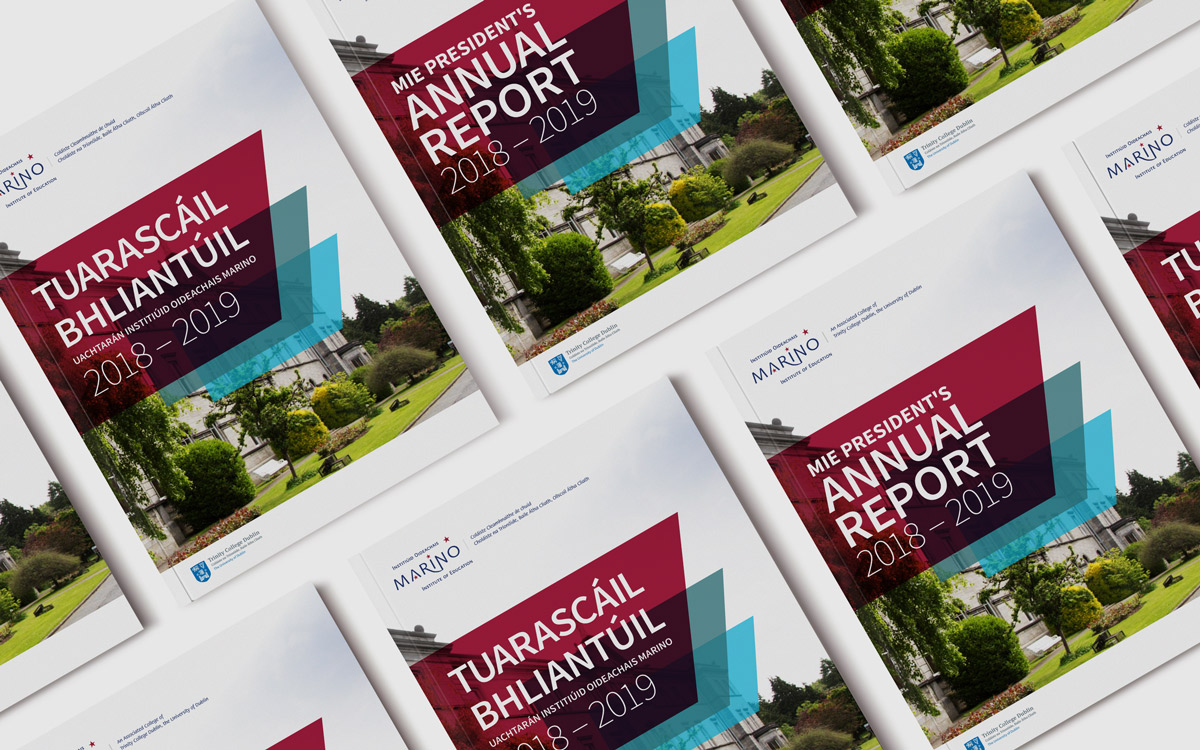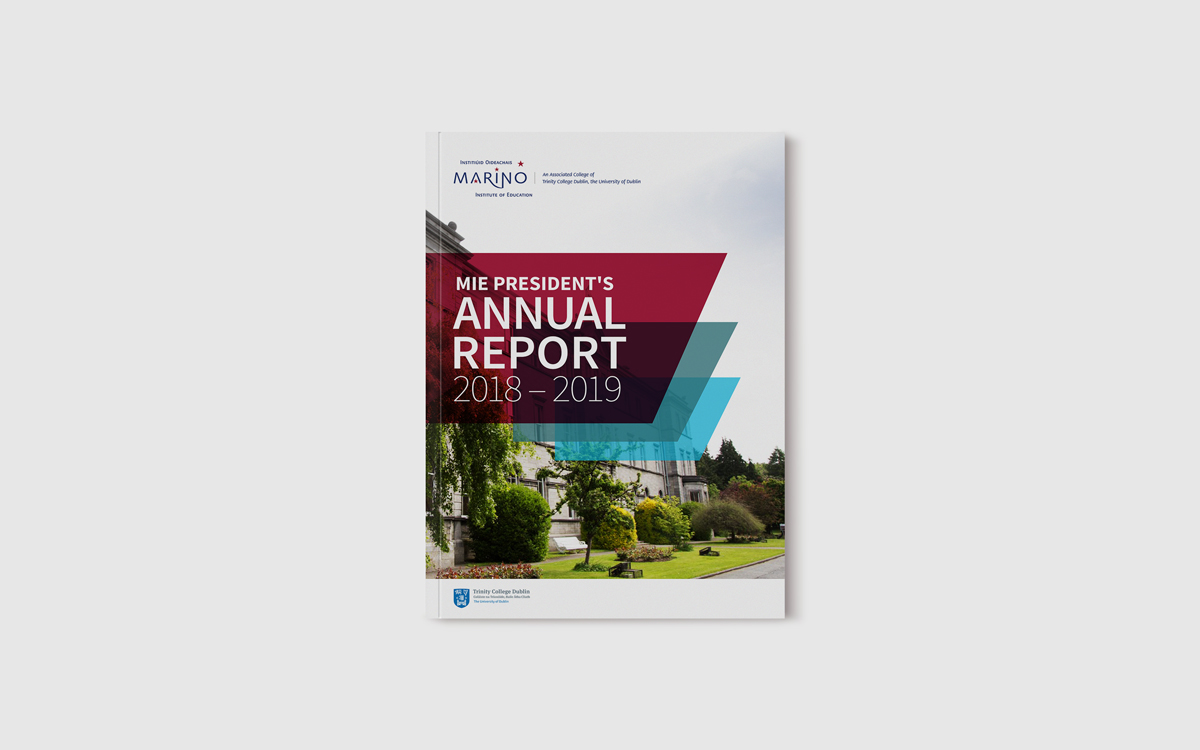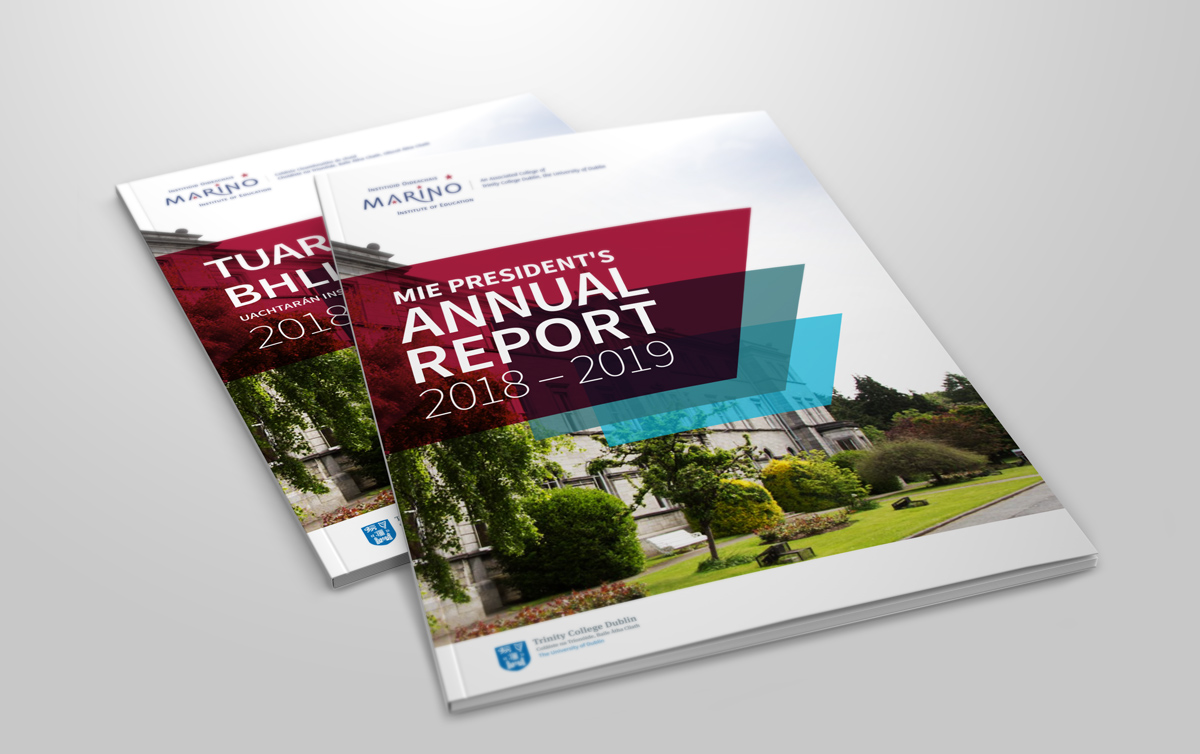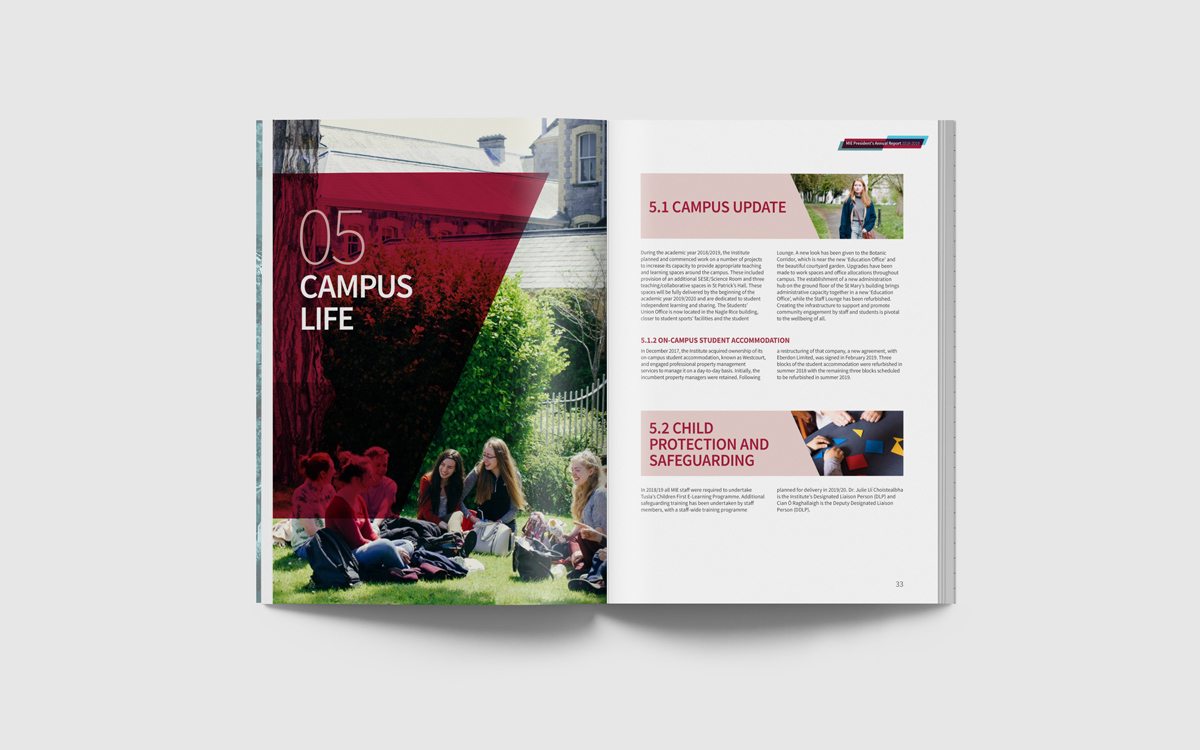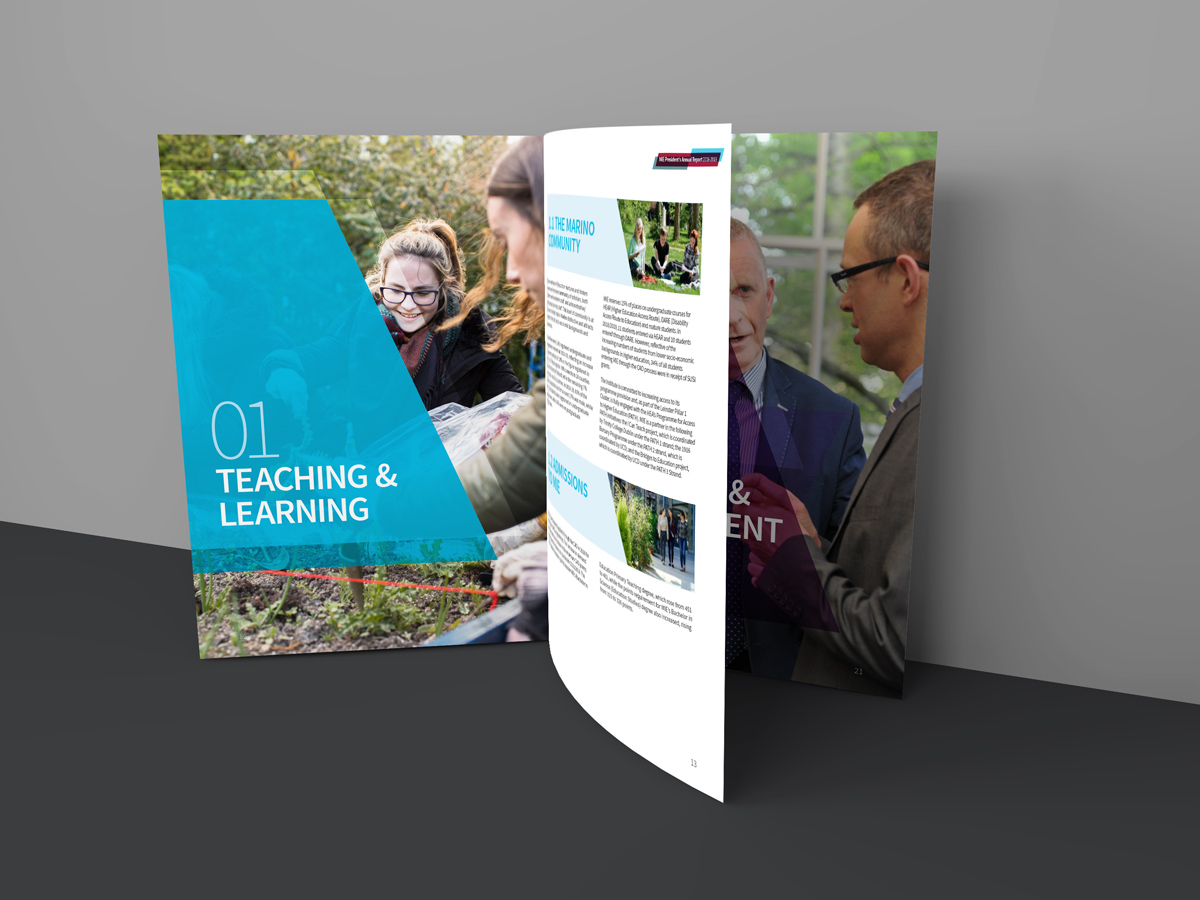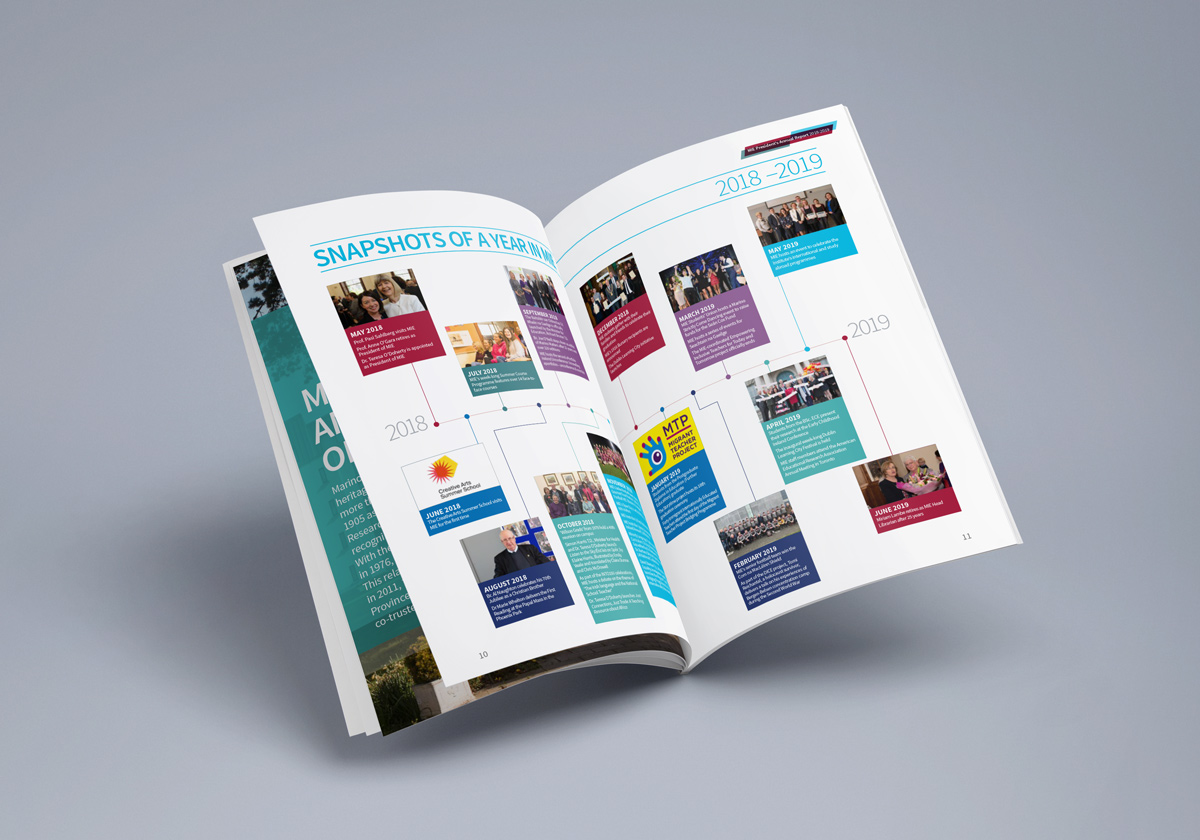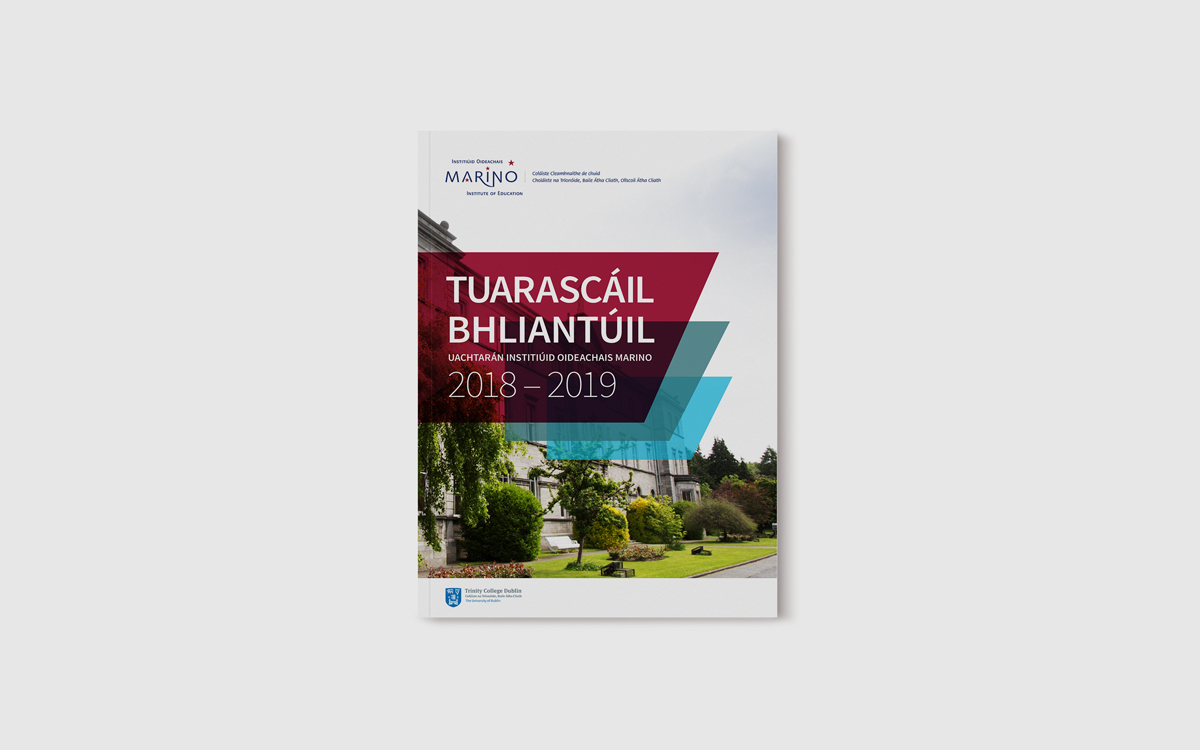 Marino Institute of Education is an Irish College of Education, an associated college of Trinity College Dublin, focused on providing education courses. Established in 1905, the college became a recognised provider of teacher education in 1929, with a proud heritage as a provider of higher education for more than one hundred years. It's degrees and diplomas are awarded by the University of Dublin, Trinity College.
Clare Lynch Creative was contracted by Marino Institute to create their 2018-2019 Annual Report. They required the style to be clean and modern, with a fresh new look. The institute is set in the grounds of Lord Charlemont's Estate, on Griffith Avenue, and offers state of the art facilities in this unique setting and the client wanted the report to showcase images of the campus and the student life. They also required a version of the report in Irish (Gaeilge), with the overall report incorporating both versions, back to back.The result is fresh and visually engaging, showcasing the institute's activity for the year in a clear, attractive and easy to read manner.
The client was easy to work with and really pleased with the final outcome.