Pizza Pack Co
Identity, Packaging & Advertising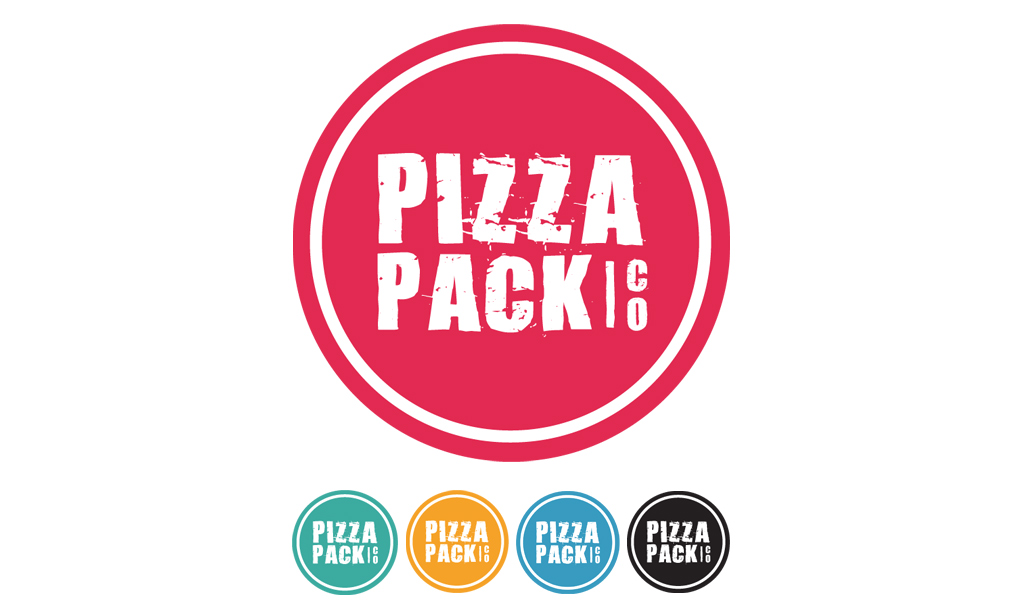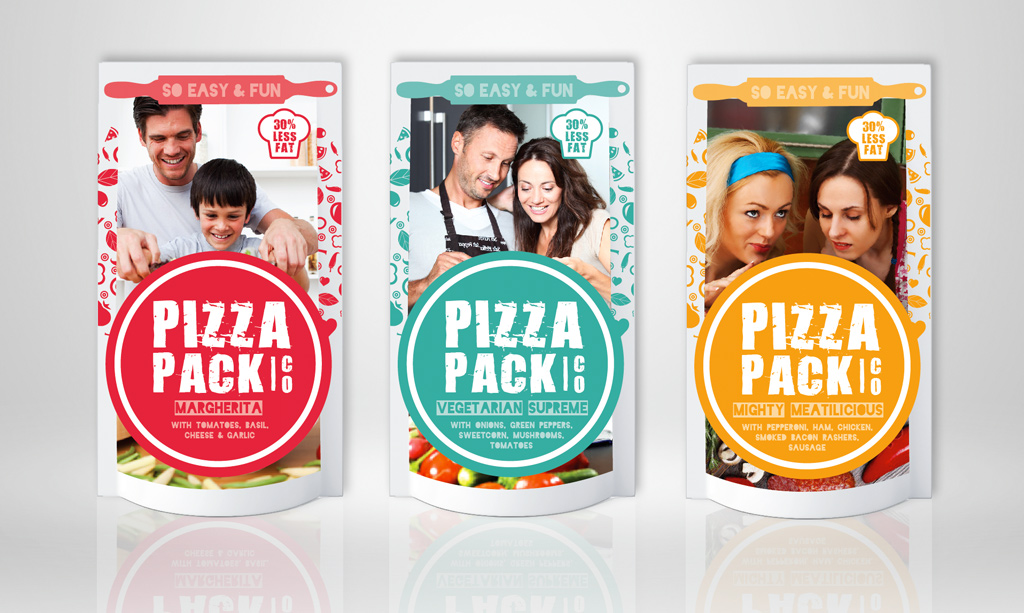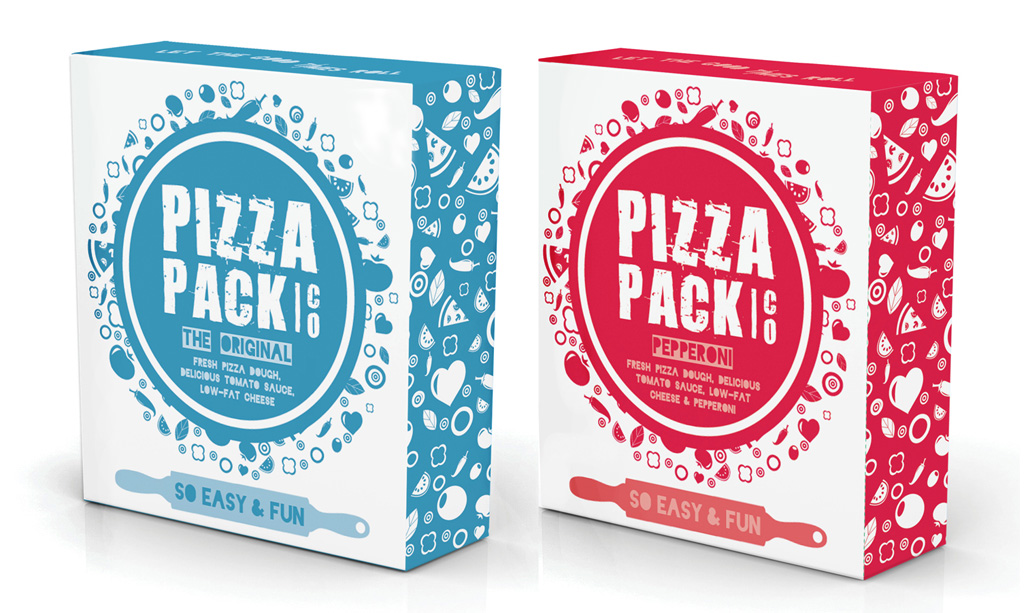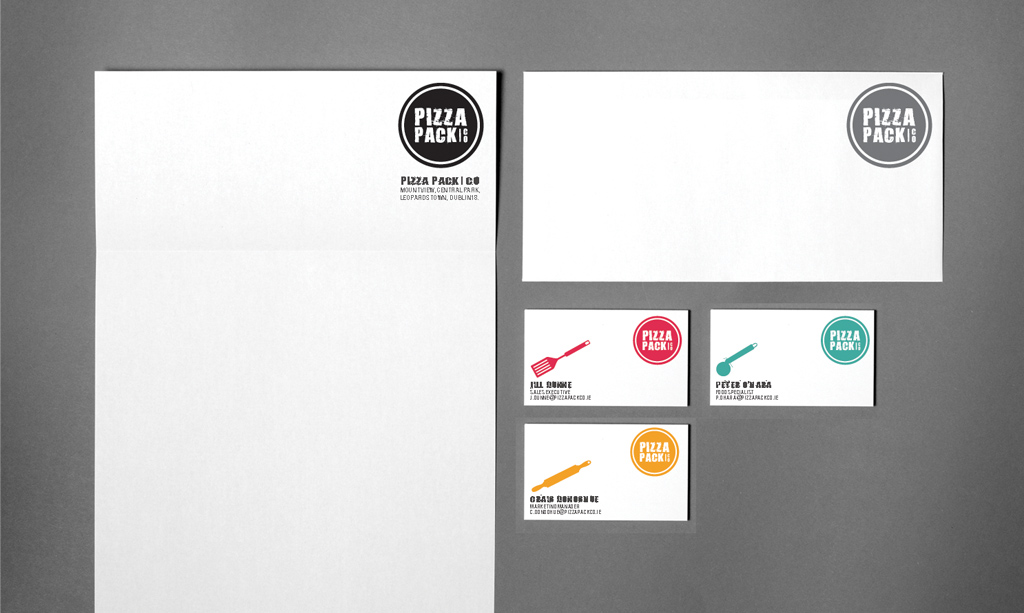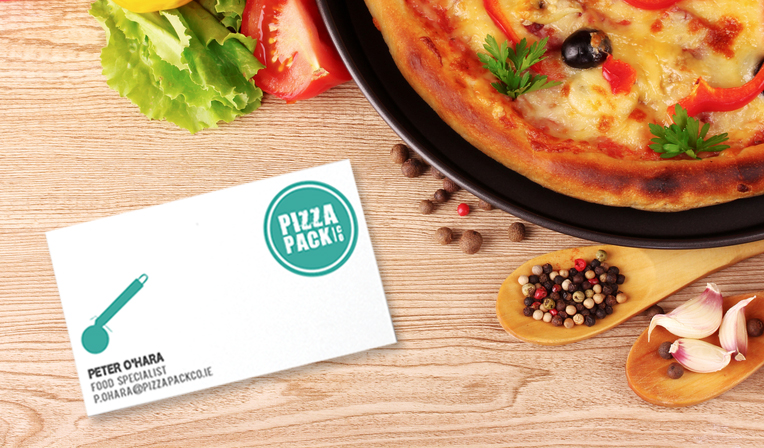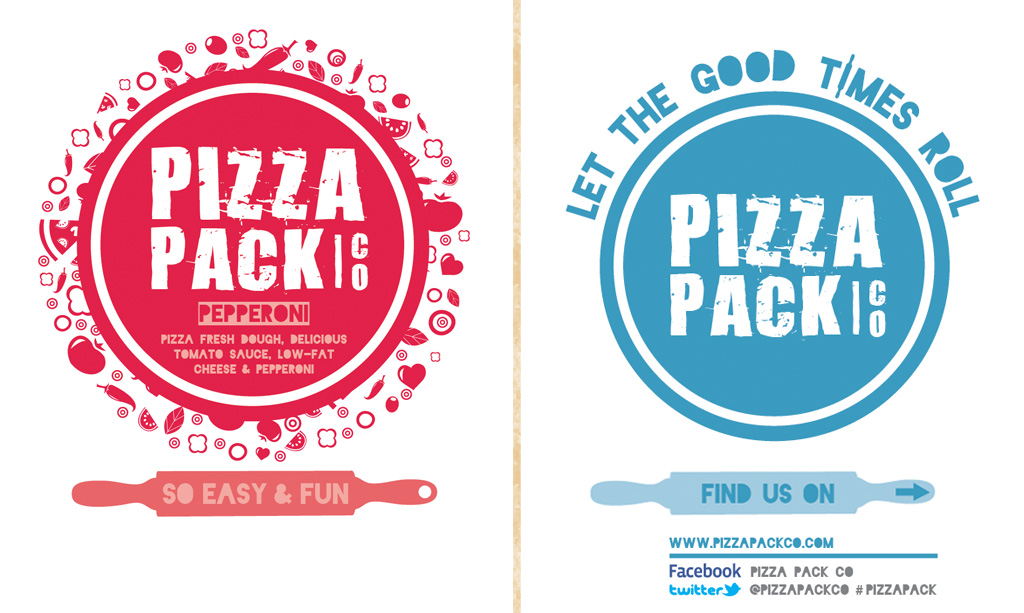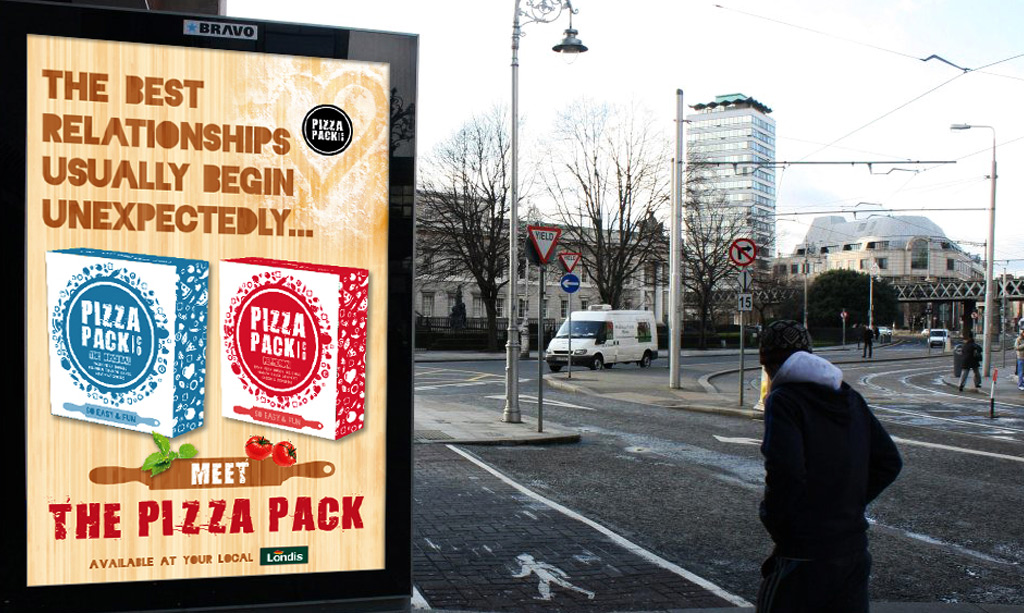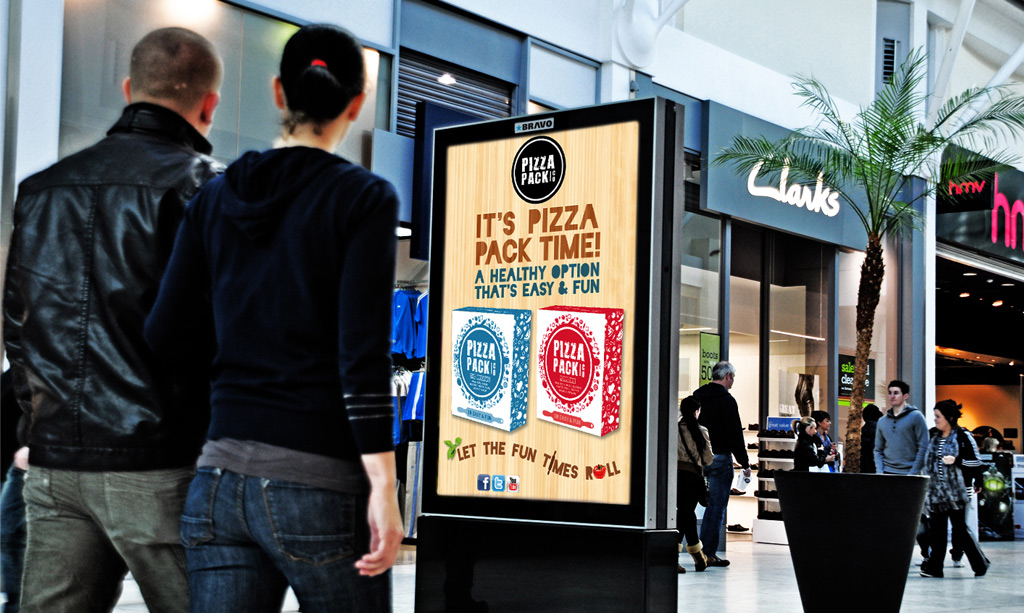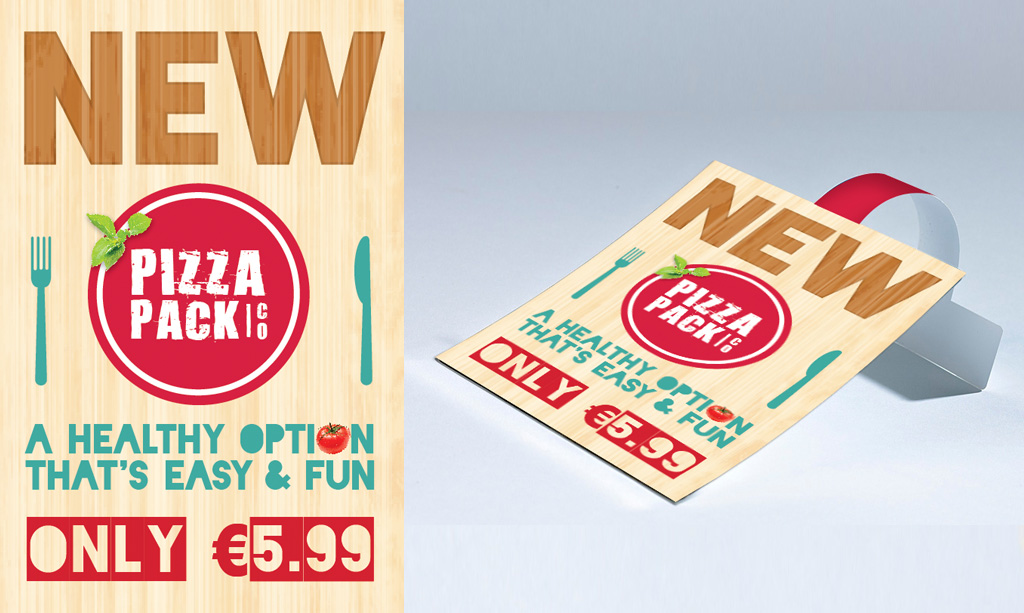 Pizza Pack Co is a fun home pizza-making kit, which equips the customer with ingredients and instructions to make their own fresh and tasty pizzas at home in just 10-15 minutes. Each pack comes supplied with pizza dough, tomato sauce and topping ingredients for the chosen flavour / type of pizza. This is a fresh and innovative new idea to the market that creates a whole new enjoyable experience out of the usually-mundane task of making dinner.
It is primarily aimed at a young, interactive target audience but can also appeal to different categories. For example, it is an easy and fun activity to do as a couple's date-night / as an adult & child bonding activity or as friends having a night in together. The brief was to create branding and packaging for Pizza Pack Co that embodied youth, colour and brightness while evoking a feeling of energy and life.
Some elements considered when creating this branding were: the raw feel of pizza fresh from the oven, the light-heartedness and fun of making the pizza from scratch along with emphasizing how the ingredients are fresh. I chose imagery which conveyed the energy of the target audience enjoying the experience along with fun, quirky baking tool icons. There is a D.I.Y. feel incorporated into the layout and typography in the collateral, giving a sense of action and movement. The language used is open and friendly, using slogans that are bright and fresh to appeal to the vibrant, fast-paced target audience.
Displayed is the range of collateral designed for Pizza Pack Co, which includes the logo and colour variations, business card, outdoor advertisements, wobbler tag and the box & pot images. The client was very happy with the result and felt it embodied all the values that they wished to portray to consumers correctly.
*Whilst at Bravo Outdoor Advertising.