SICDA Task Force Promotional Campaign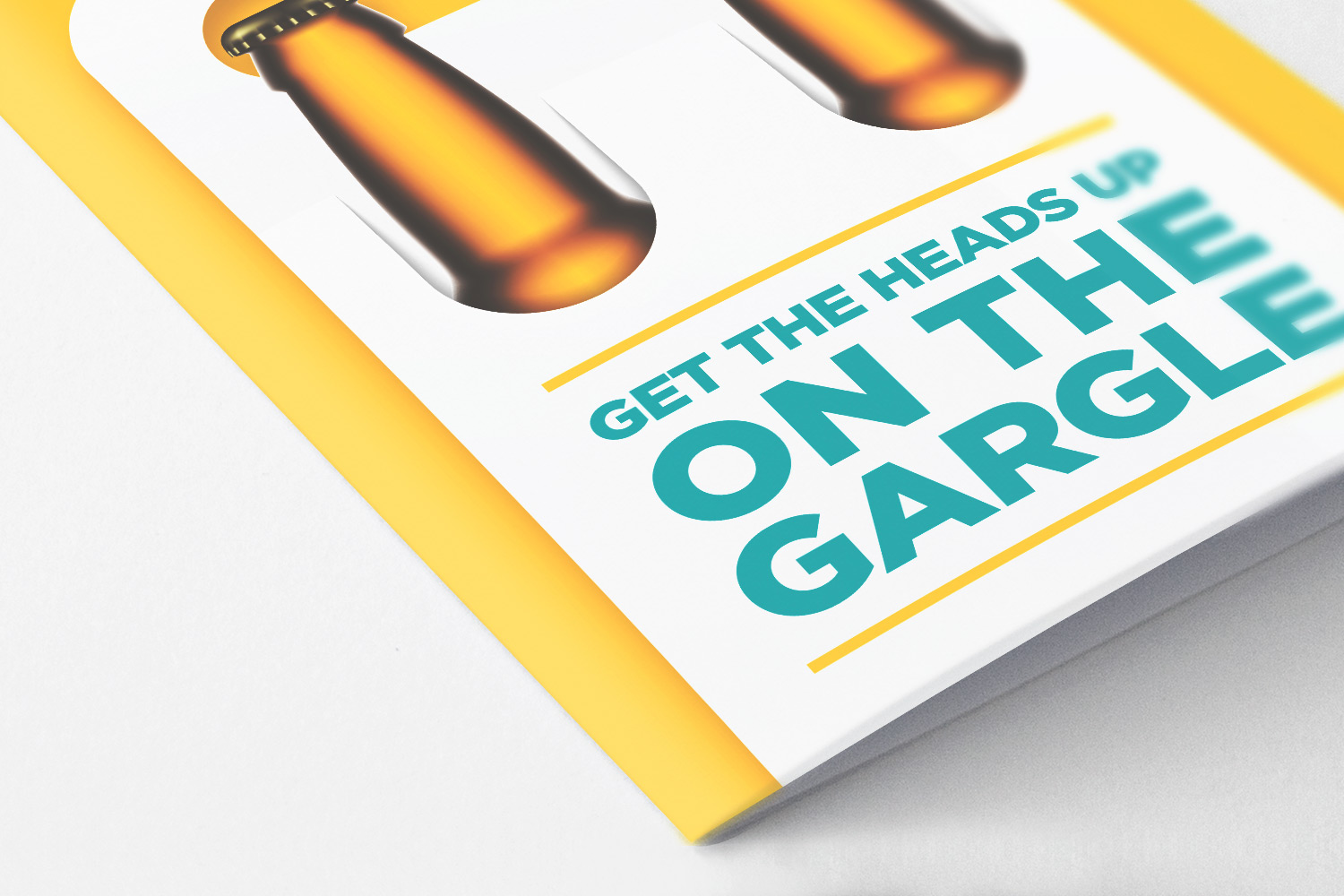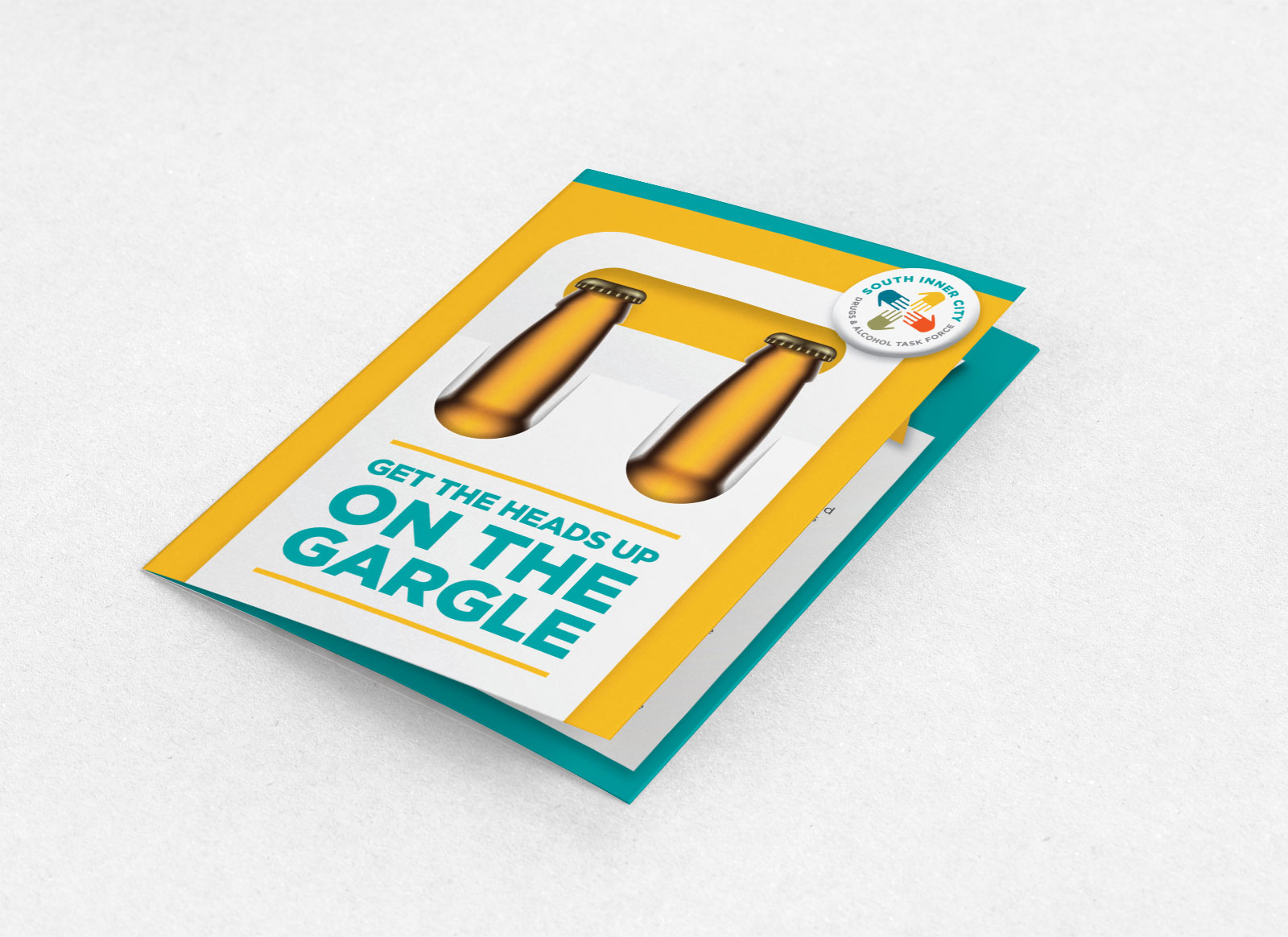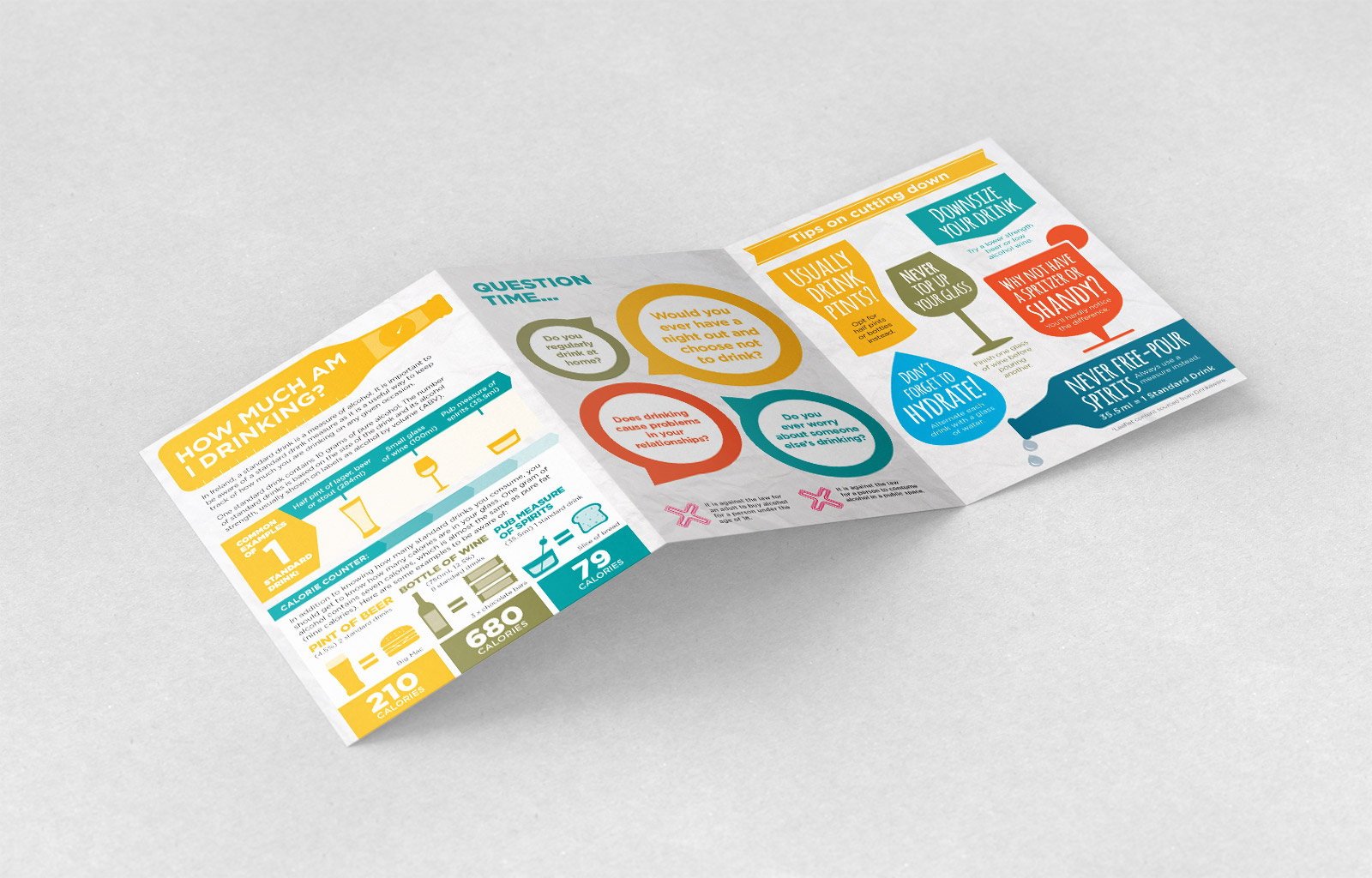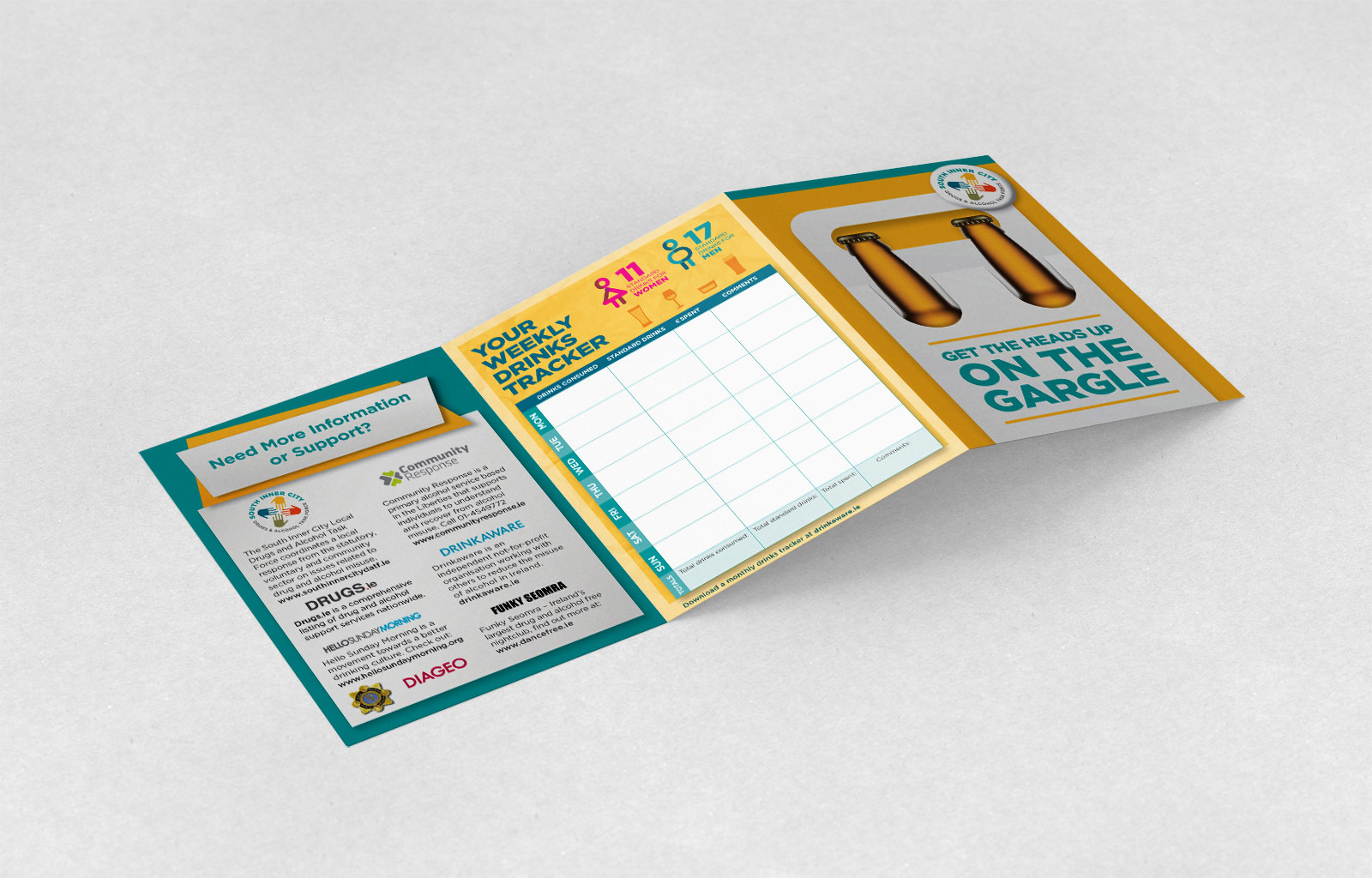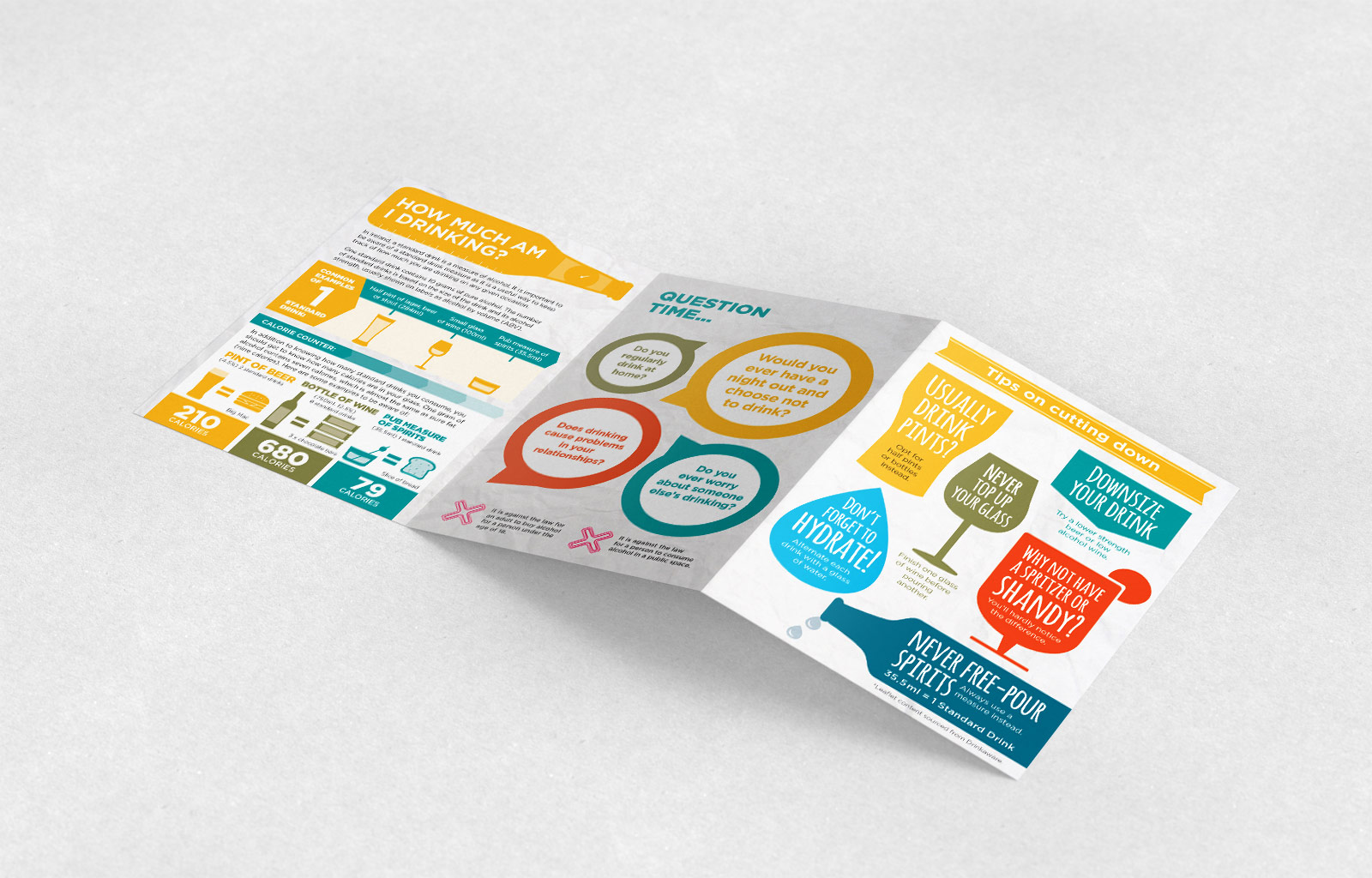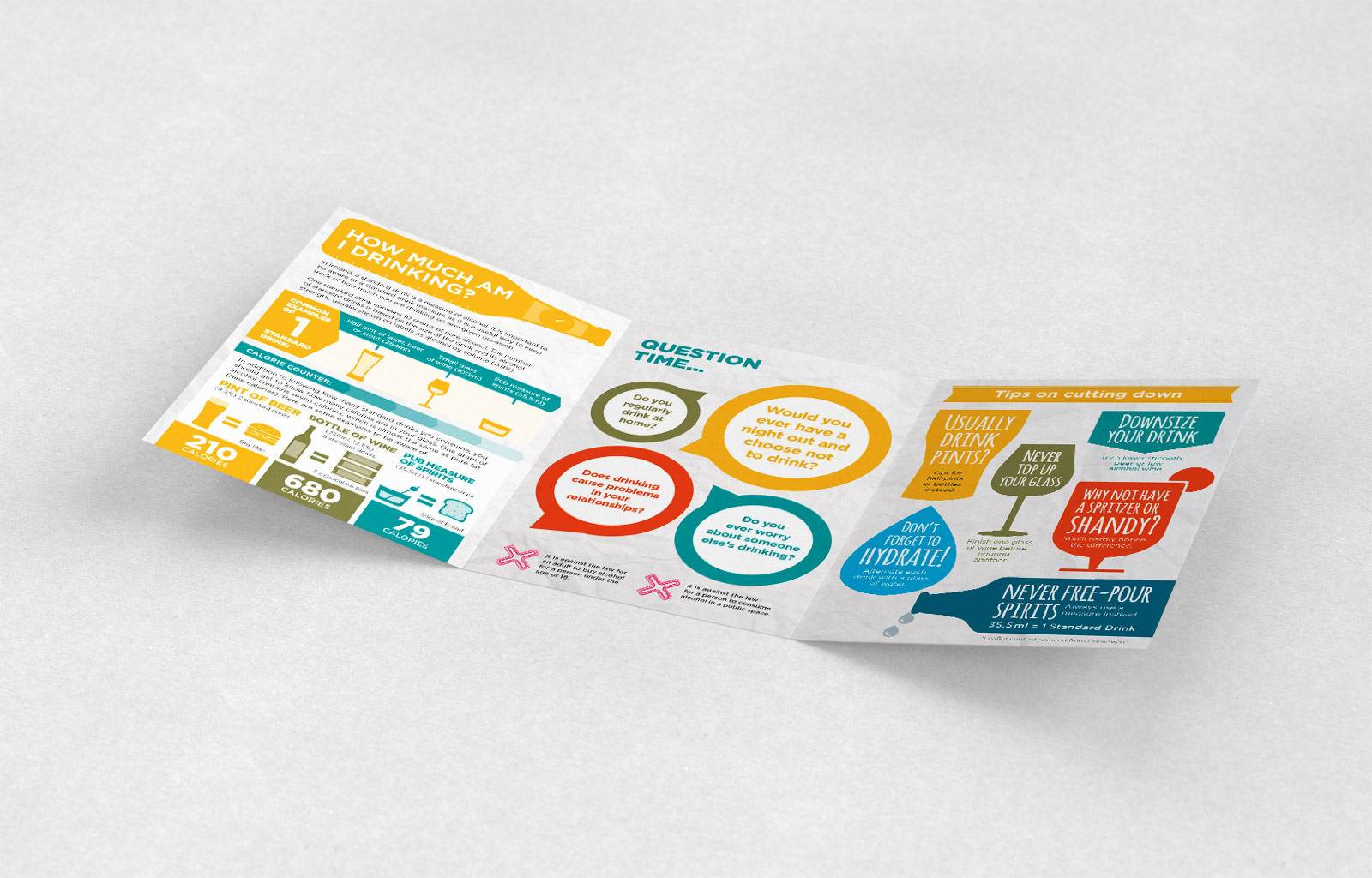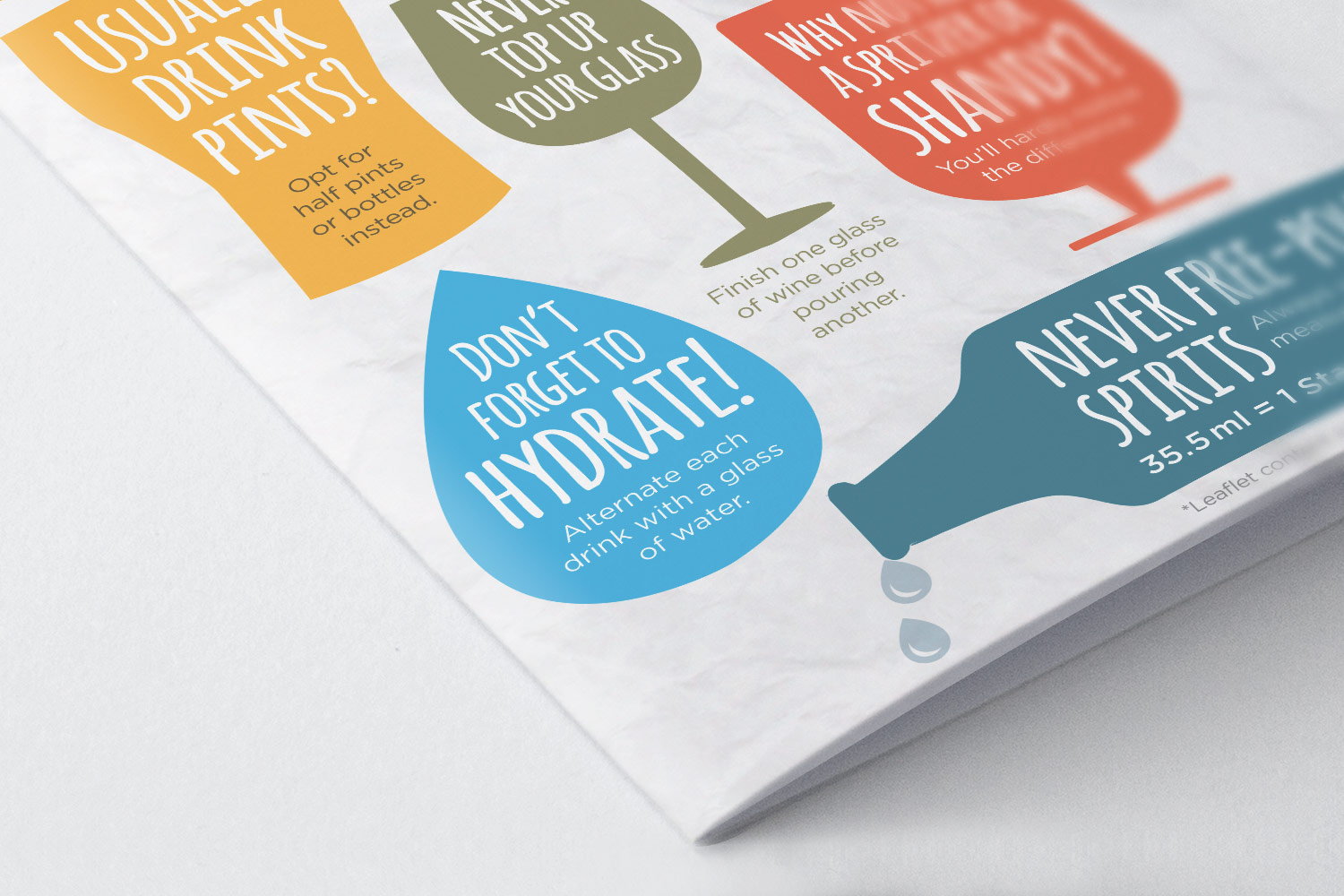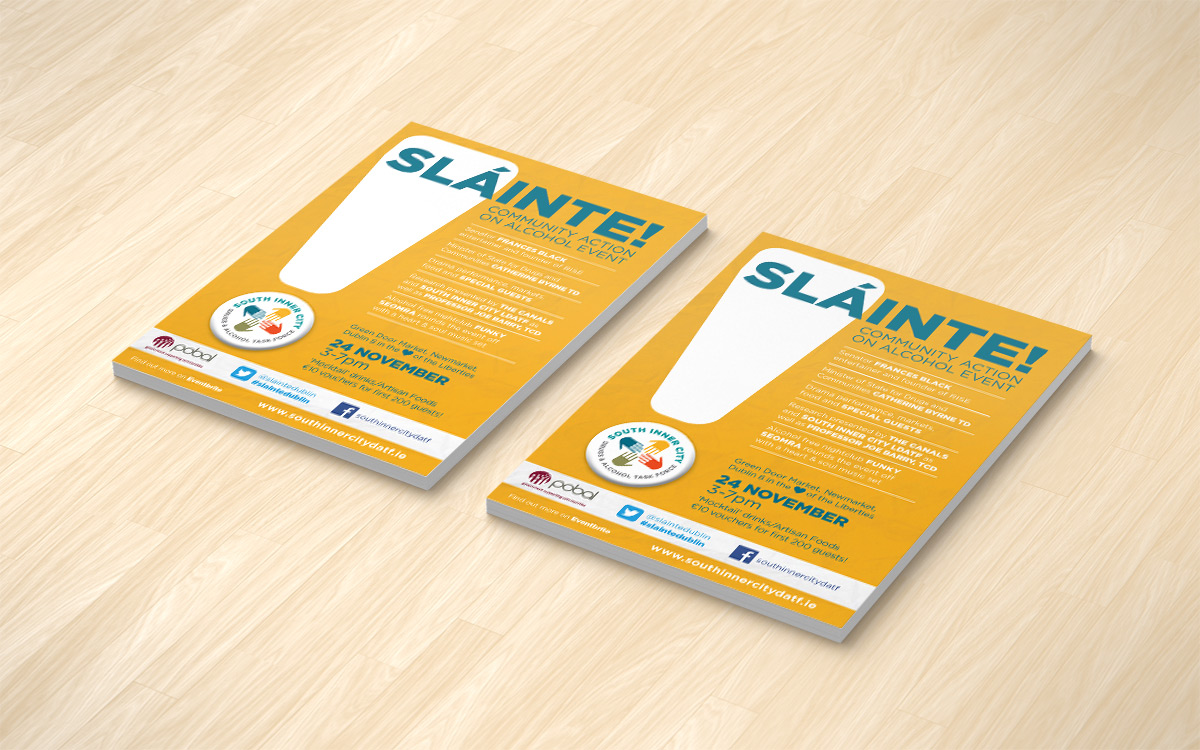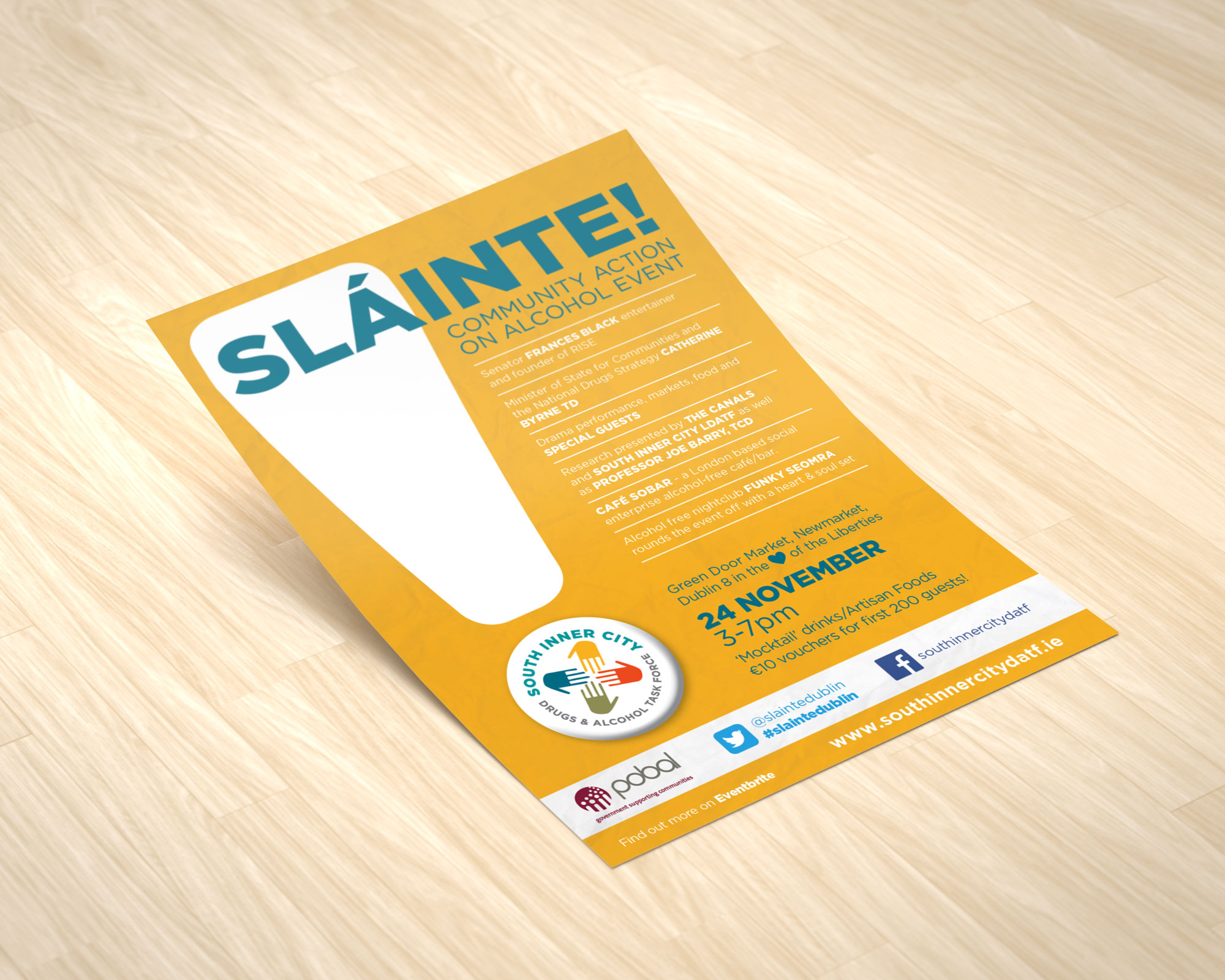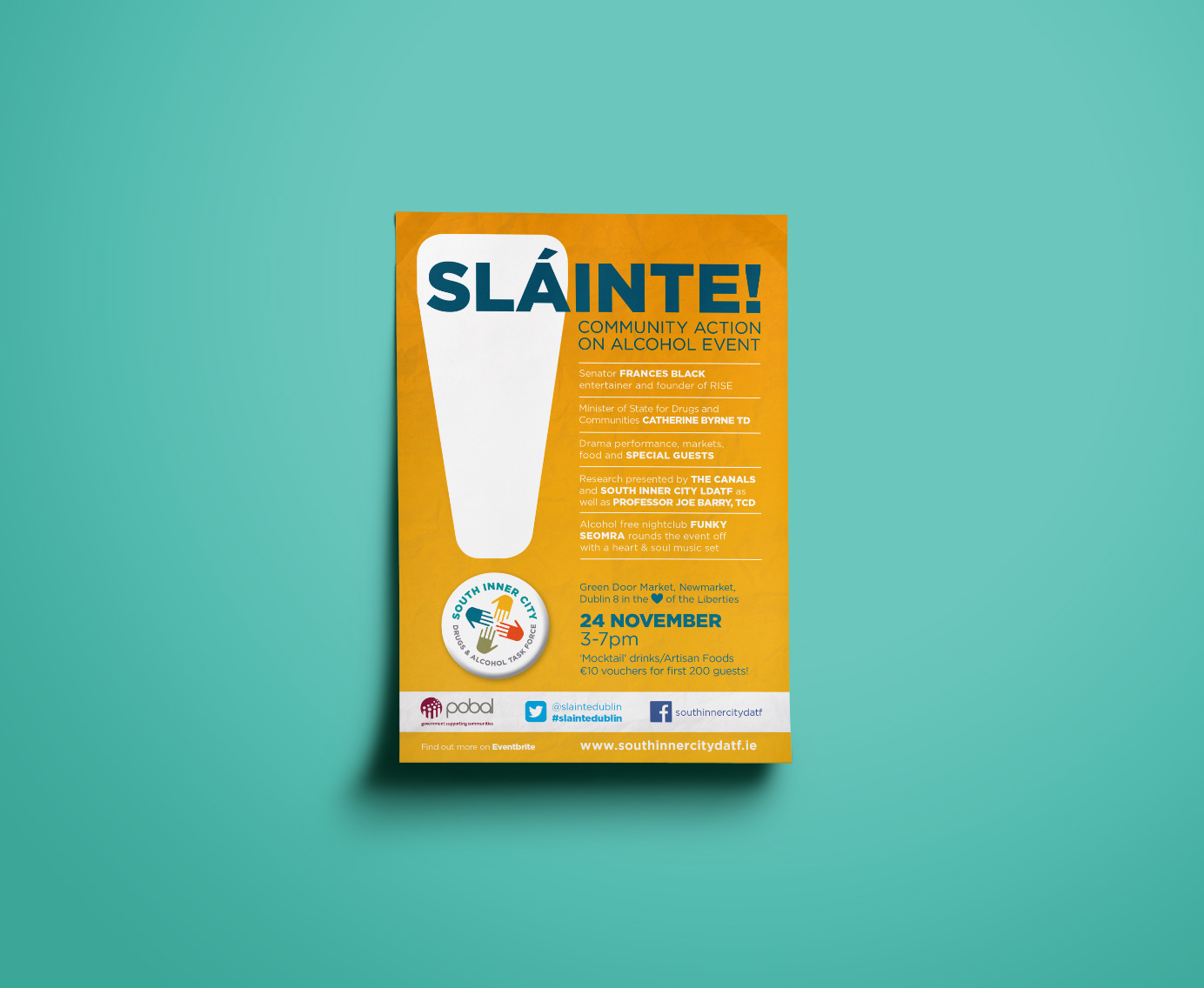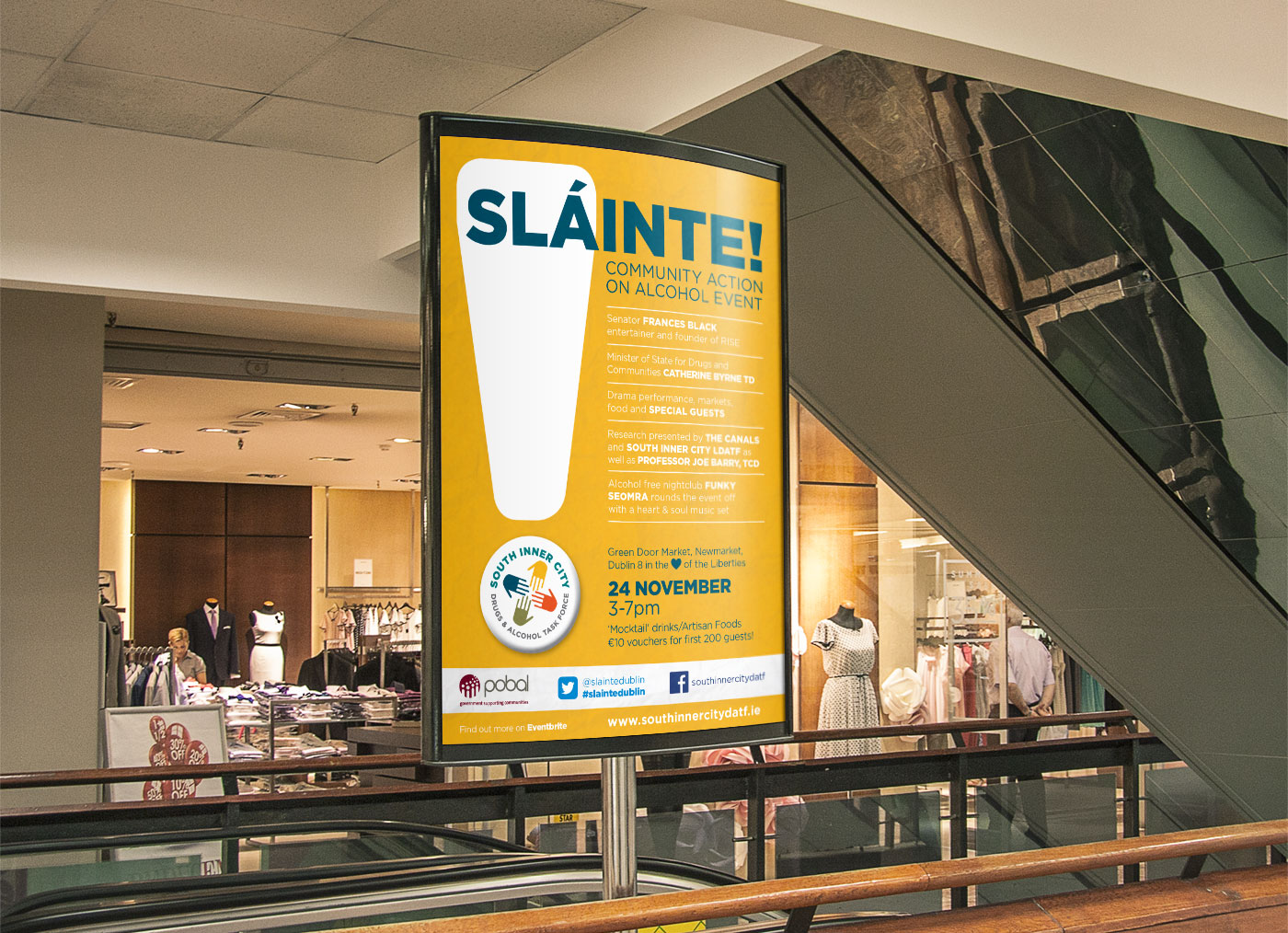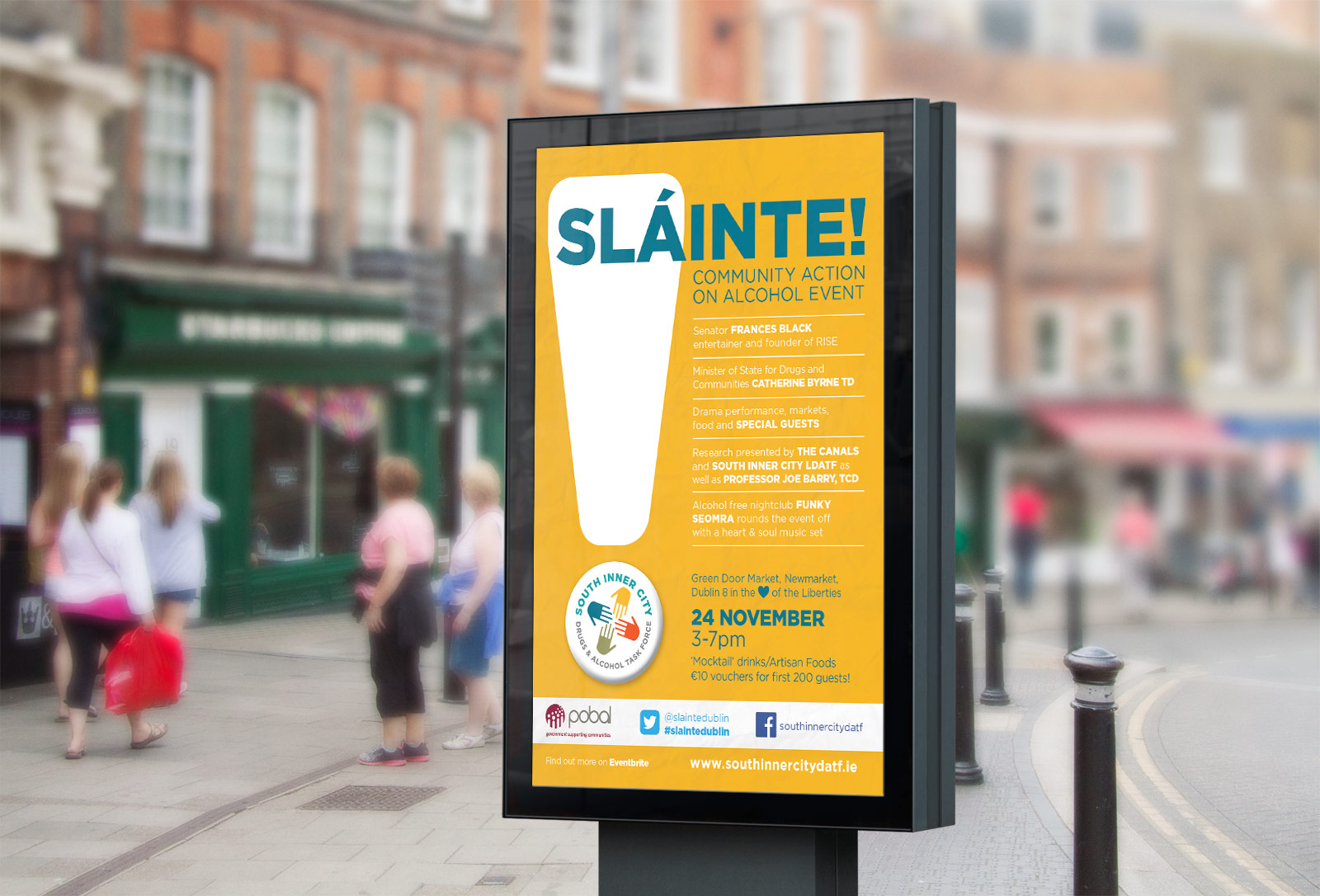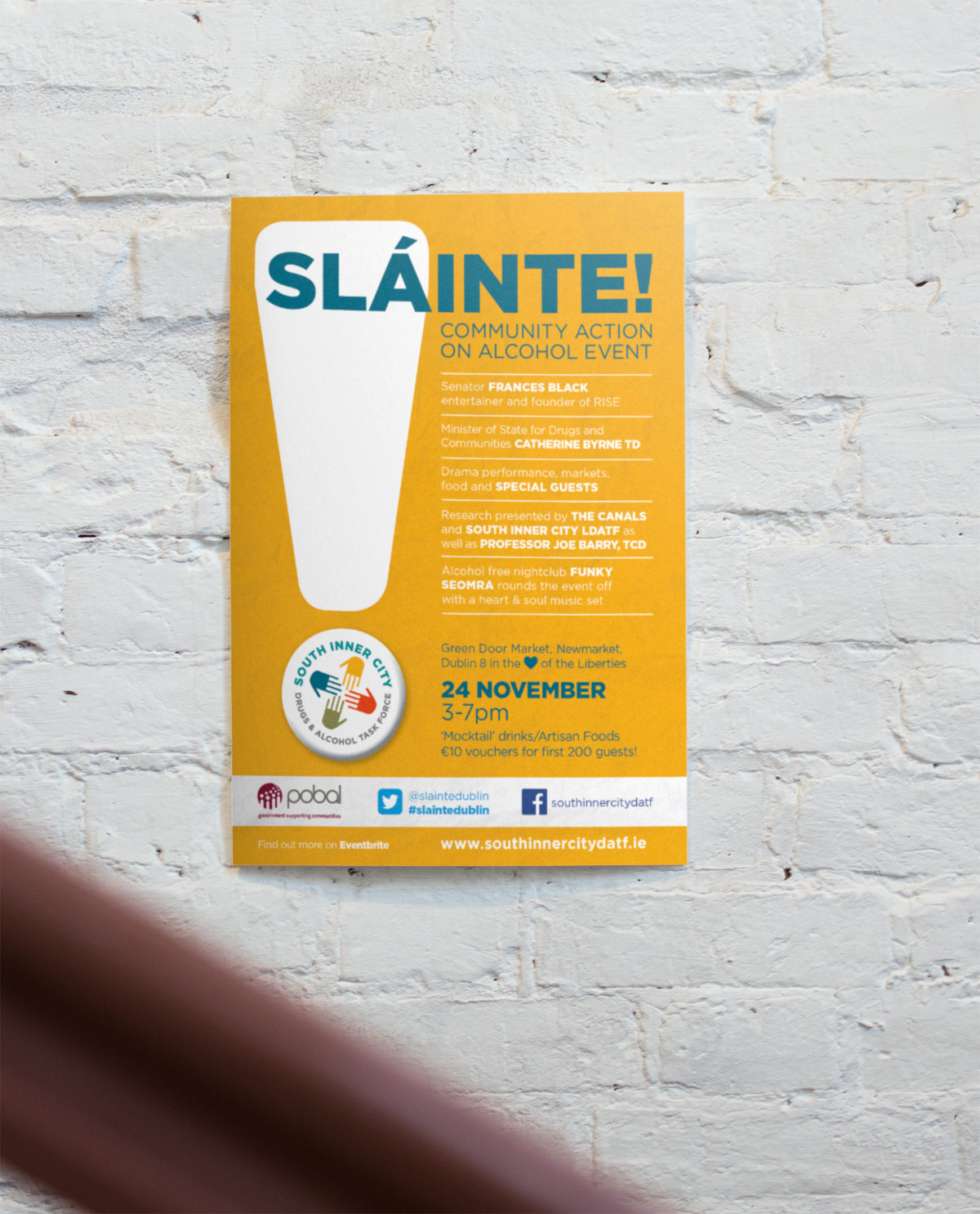 South Inner City Drugs & Alcohol Task Force is an initiative funded by the Drugs Programmes Unit set up to tackle the harm caused to individuals and society by the misuse of drugs.
They approached Clare Lynch Creative to create promotional material for a campaign to help raise awareness about the effects of alcohol and how people can be more conscientious with their relationship with alcohol. They wanted to show this in a bright and light-hearted way, to attract the attention of the regular social drinker easily, as well as more heavy drinkers, and to get their message across that alcohol can be enjoyed in moderation and in less of a binge-drinking way than many people would treat it and to suggest alternative choices when it comes to socialising and lifestyle.
Another main focus of this campaign was to highlight the social event they are hosting – Sláinte – an event created to celebrate new ways to socialise with less alcohol, which features an afternoon of music, talks, food and markets.
For the event poster, an exclamation mark symbol was used as a graphic element as an aim to stop people in their tracks and grab their attention, both towards the event and also towards having a think about their relationship with alcohol. It also represents the excitement of Sláinte, as it's filled with lots of interesting elements such as talks, music, special guests, food stalls and markets.
The booklet is designed to be bright and fun, using Dublin slang along with monochrome illustrations to reach the target audience. It displays facts and a drinks tracker to help make the reader more aware in an easy-to-read way. Both pieces use the South Inner City Drugs & Alcohol Task Force brand colour scheme.
It's enjoyable to work on projects like this where the aim is to better people and educate them to bring more positive change to our great city.