Tara Gartlan Chocolate: Brand Packaging Design

Introducing the Brand Packaging Design for Tara Gartlan Chocolate – luxury handmade chocolate bonbons, created by Michelin star pastry chef Tara Gartlan.
Each chocolate collection is like a work of art – every chocolate is meticulously handmade with beautiful designs, which lead to us creating the tagline 'The Art of Chocolate', highlighting the word 'Art' tucked within Tara Gartlan's name. Cocoa butter is used artfully for decoration and all recipes are expertly crafted by Tara Gartlan. They look almost too good to eat! But once you do, you'll be reaching for another one.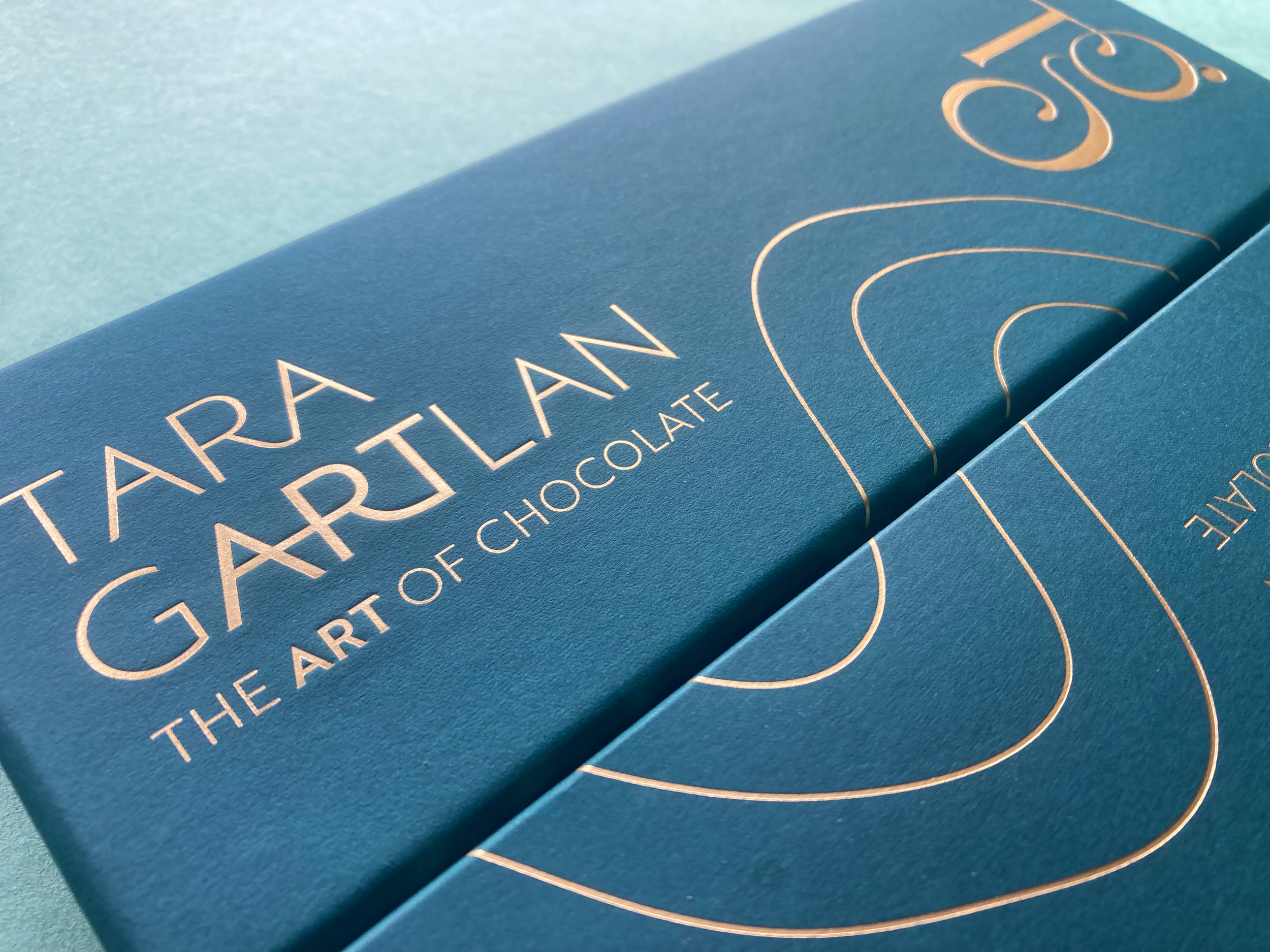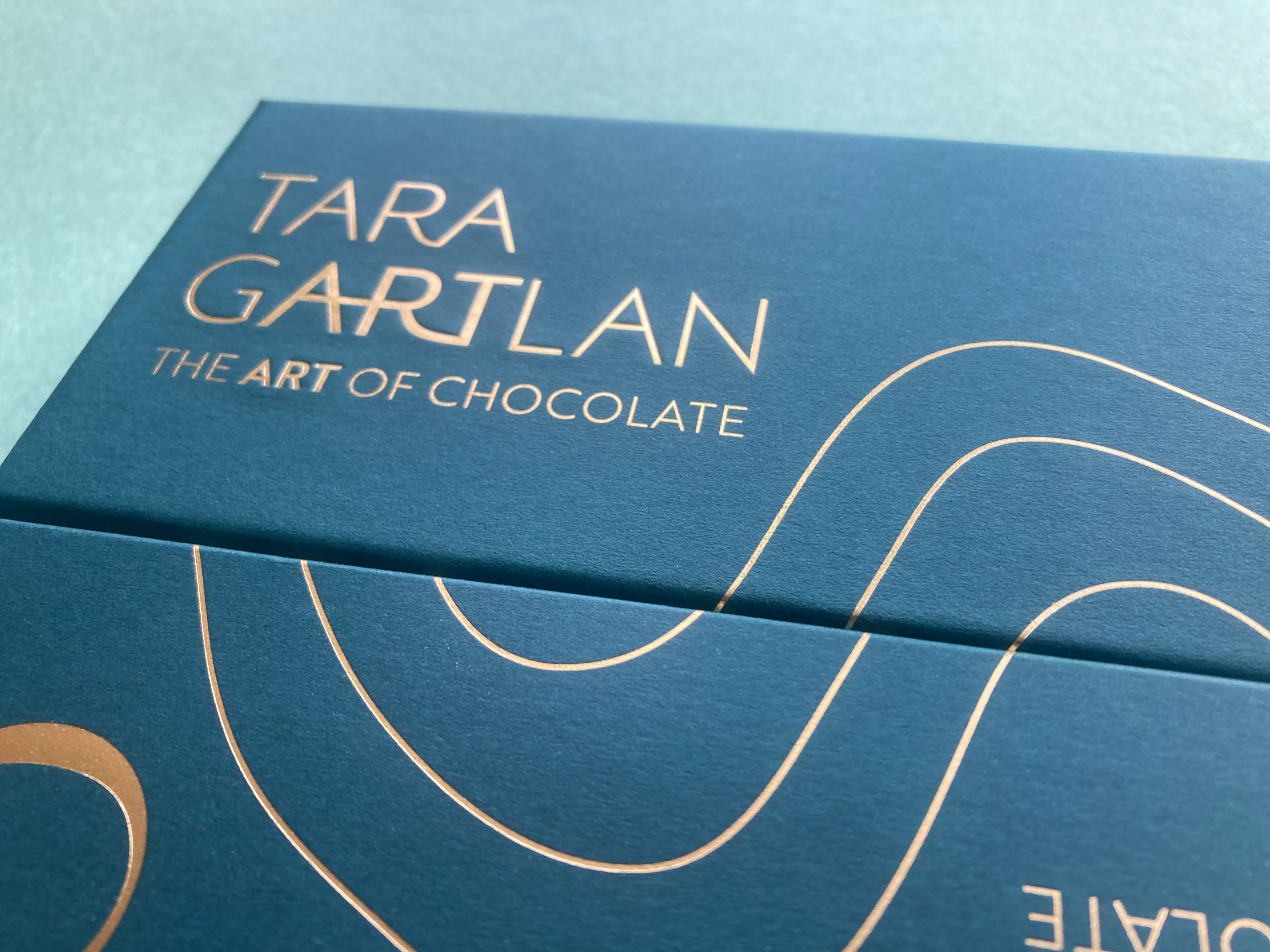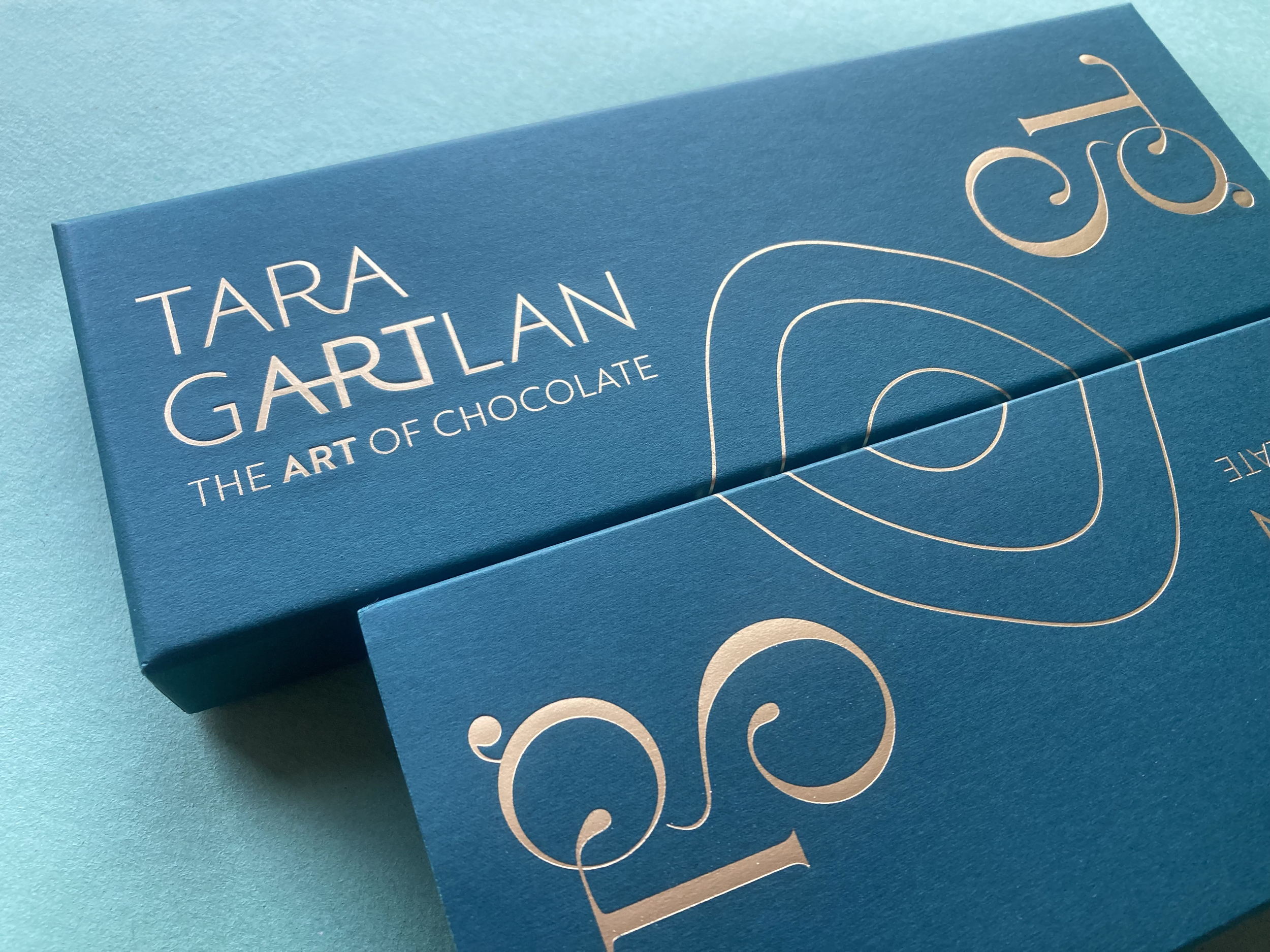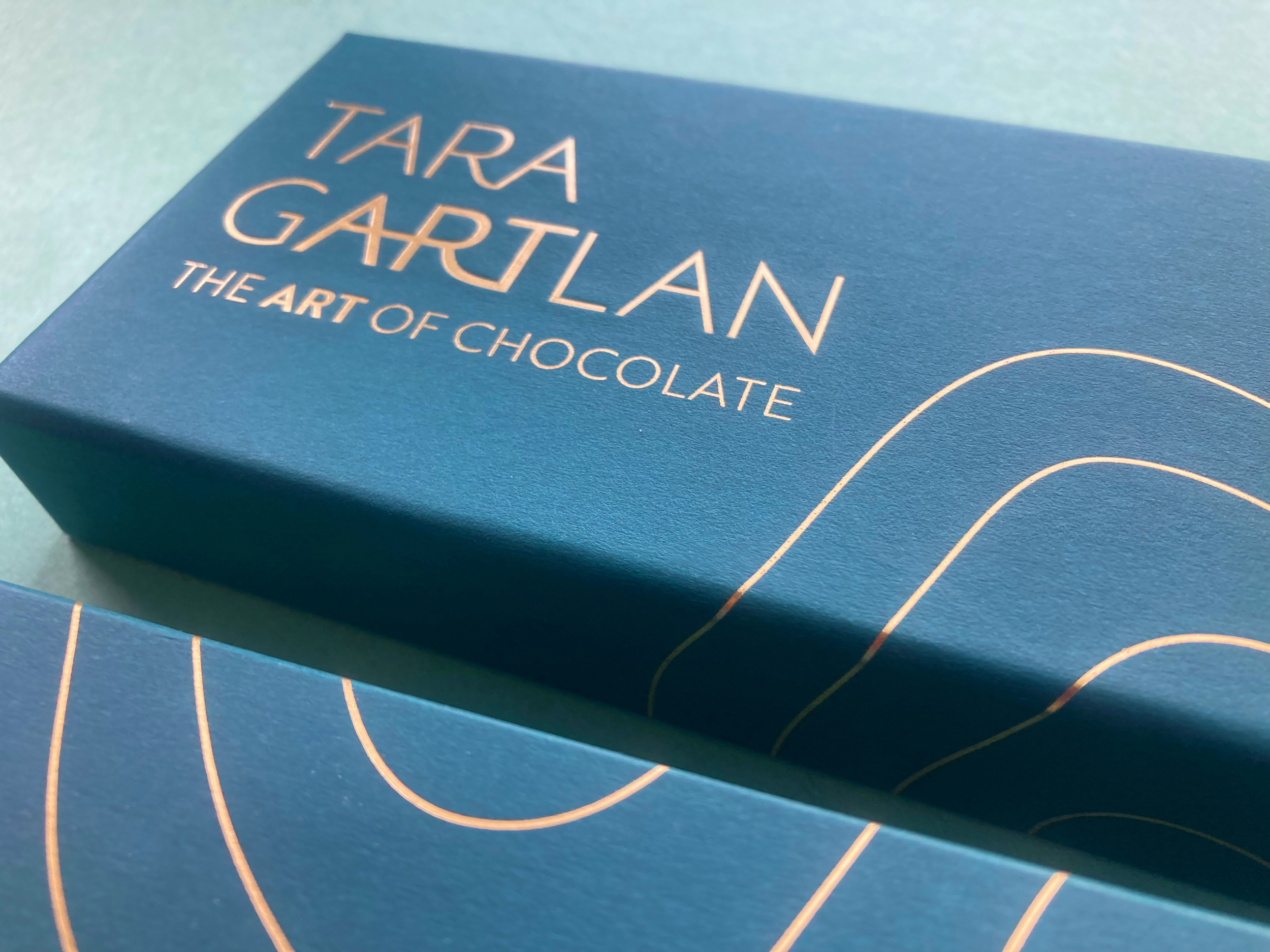 We took the initials 'TG' from Tara Gartlan's name and created a strong graphic symbol with it, taking cues from the flowing nature of chocolate and incorporating droplets, like with chocolate dripping. There is a subtle 'c' within the base of the 'G' for the word 'chocolate' and also for 'coeliac', as these chocolates are coeliac-friendly.
The beautiful boxes exude quality, the gold-detailed curvy lines take cues from the free-flowing way that chocolate is poured and the natural flowing lines in nature, as many of the ingredients are grown locally, guaranteeing the most fragrant flavours.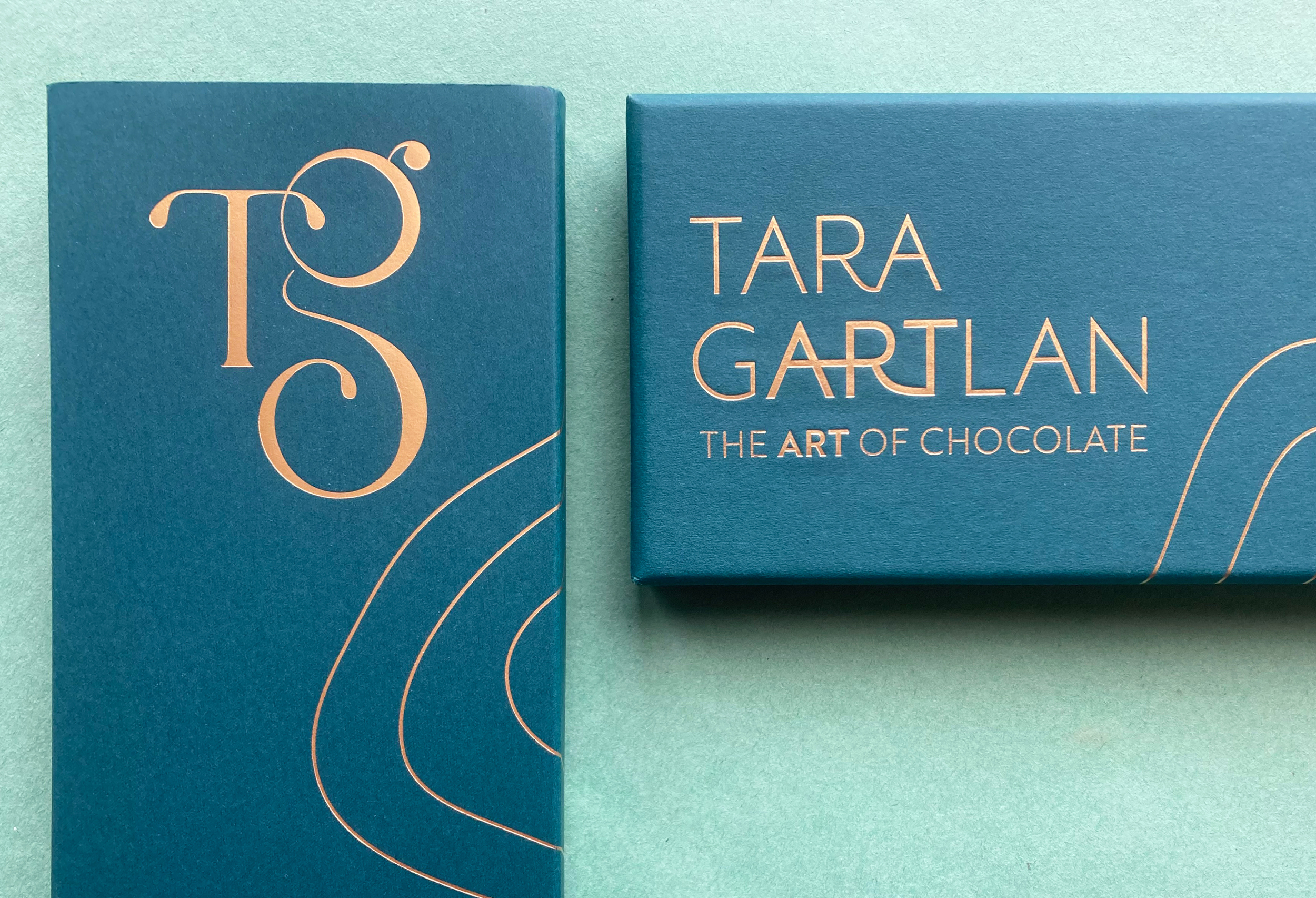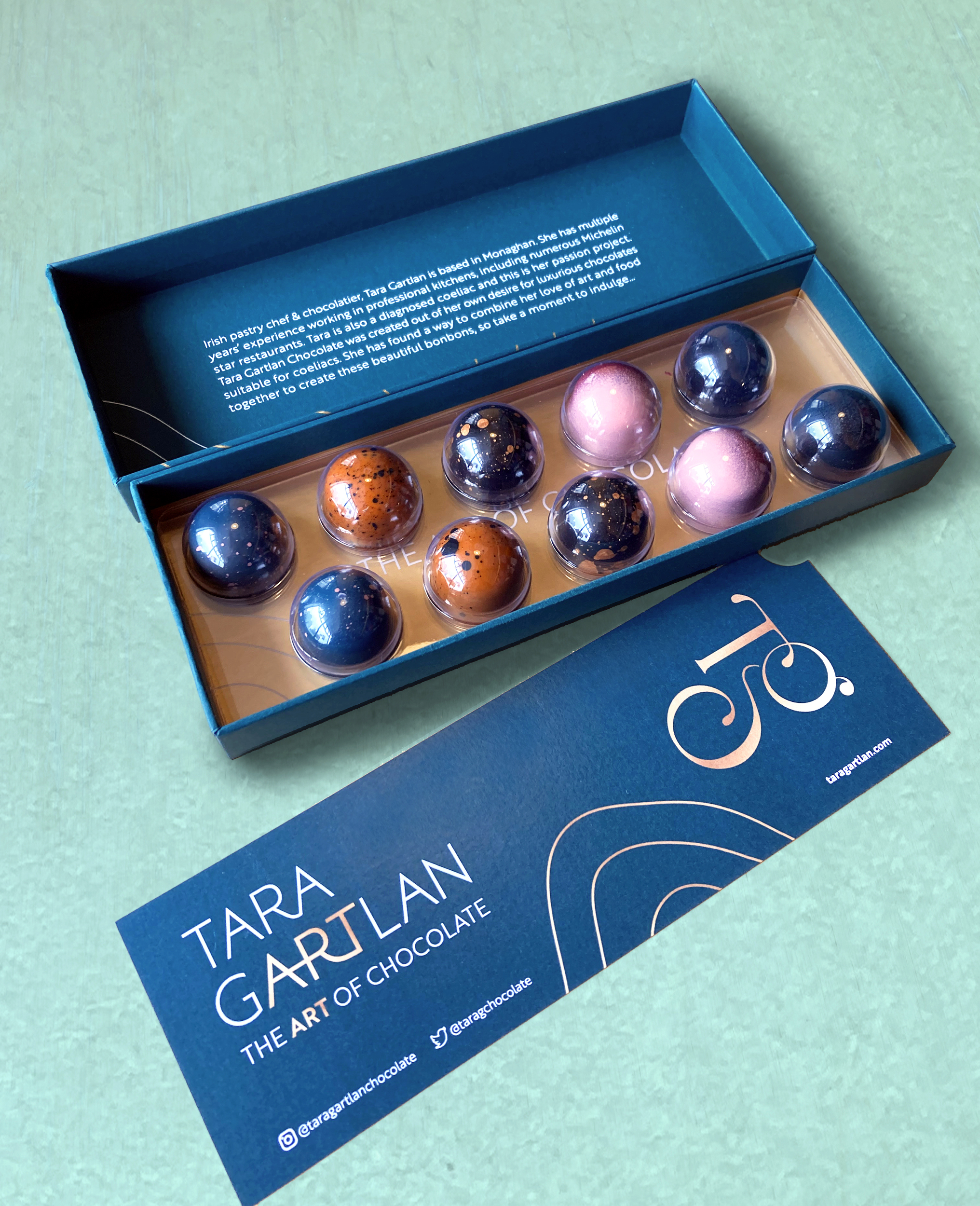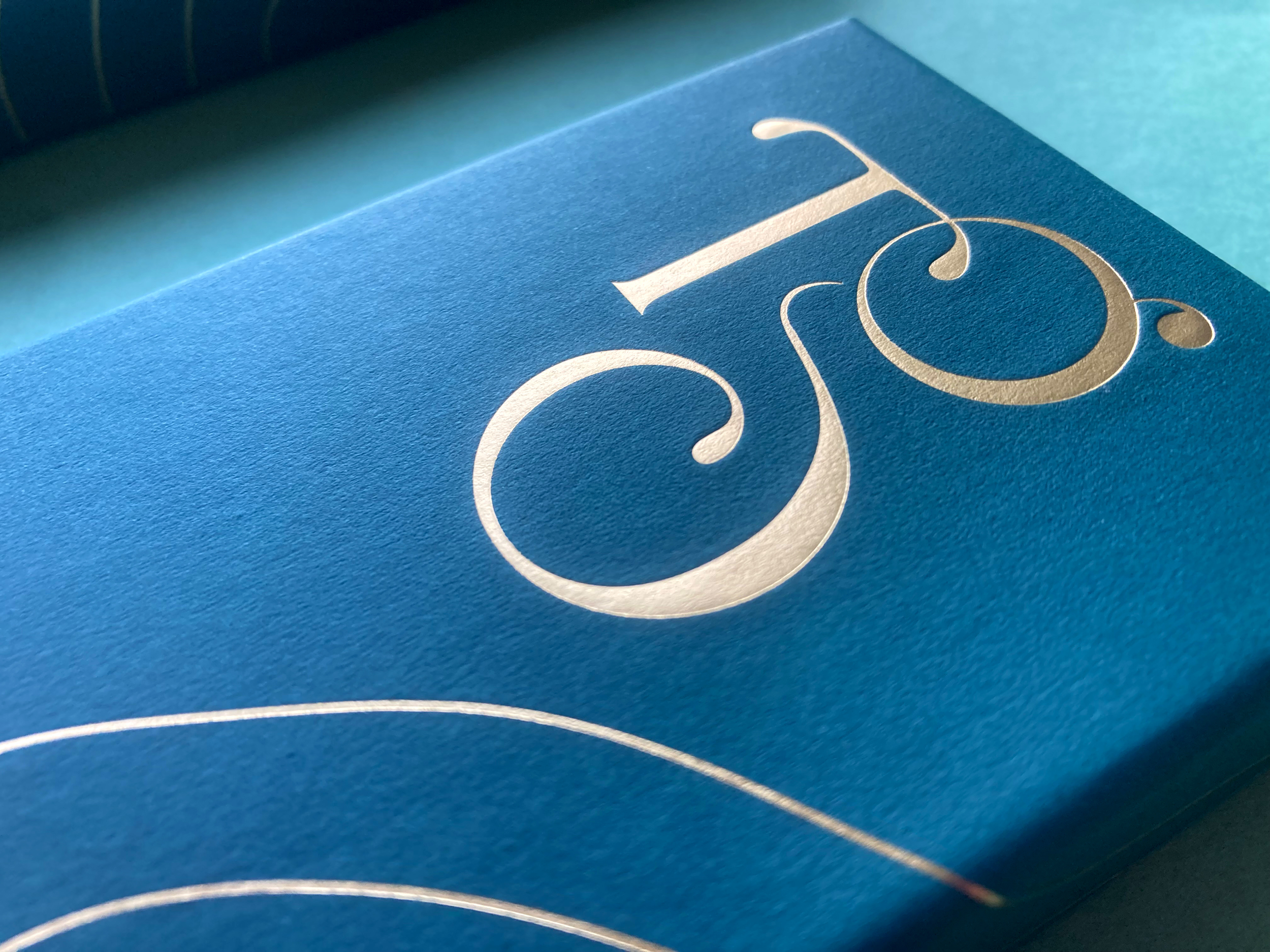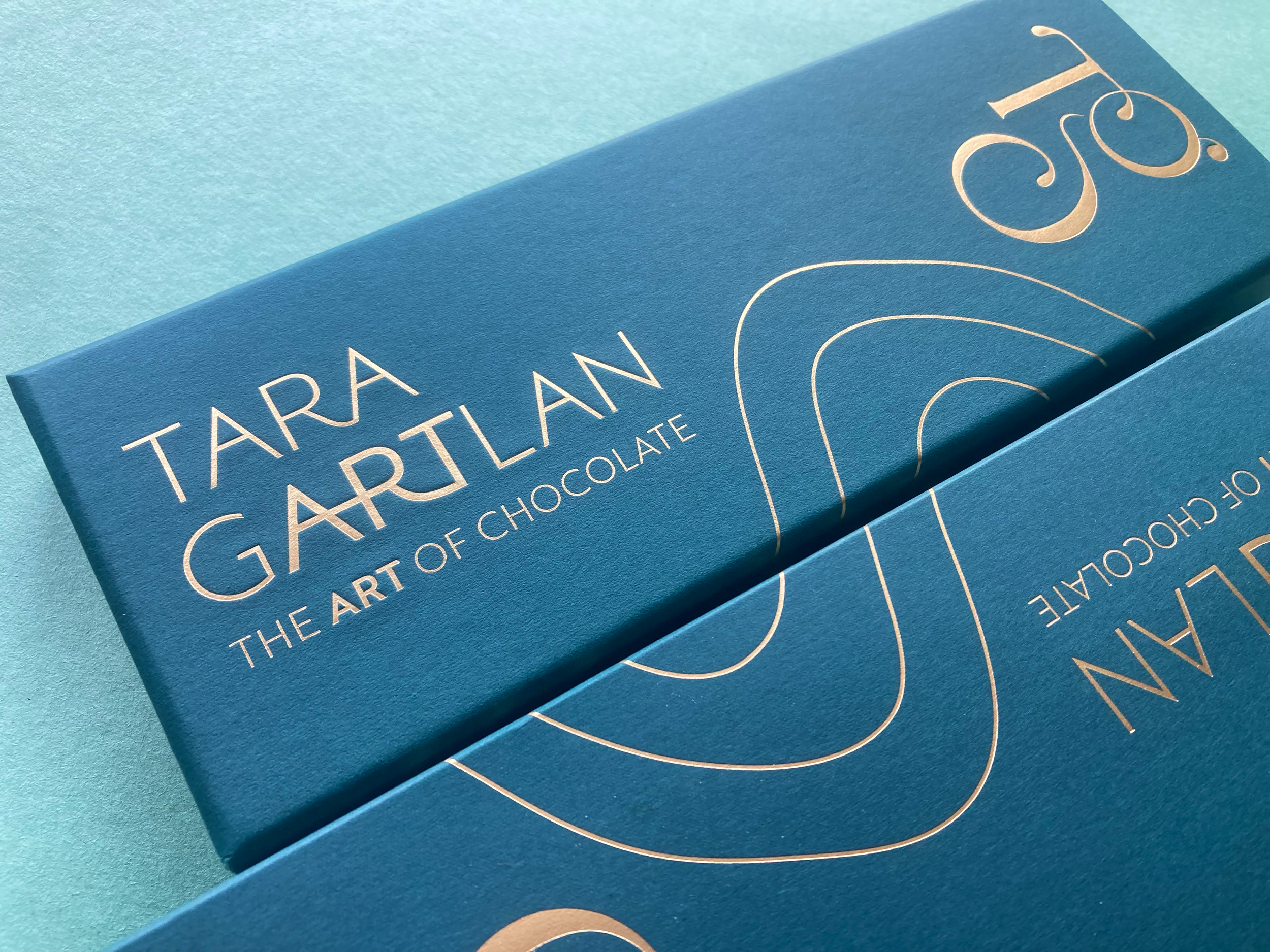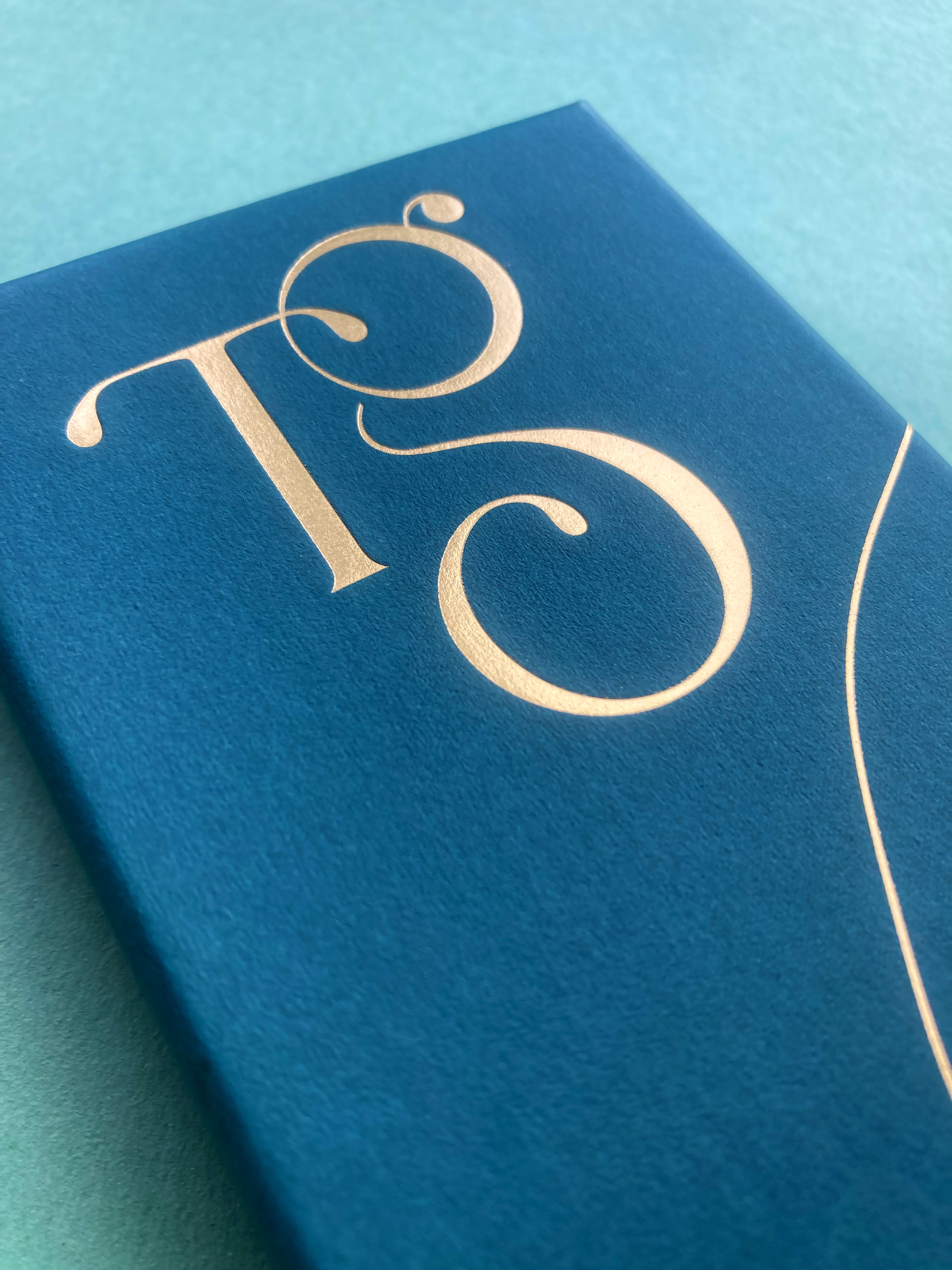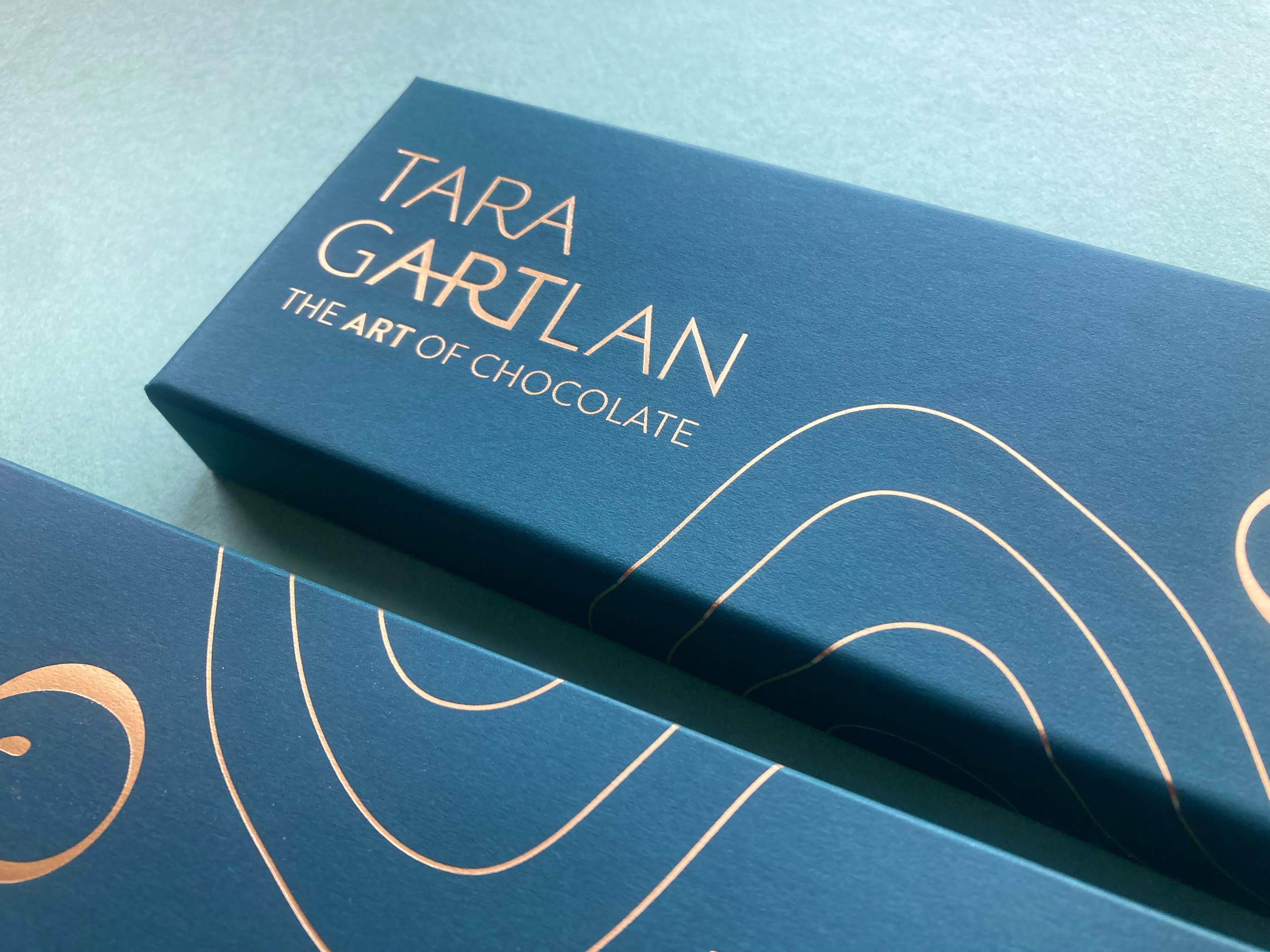 They are made with Valrhona chocolate and filled with beautifully seasonal ingredients. They are Gluten Free but the secret is – you wouldn't know! Sometimes gluten free is perceived to be less tasty but I gave them to people to try and only told them after and they were shocked!
JJ O'Toole Ltd did a beautiful job on printing the packaging at a very premium standard – and are also a pleasure to deal with. All chocolate collections are available on www.taragartlan.com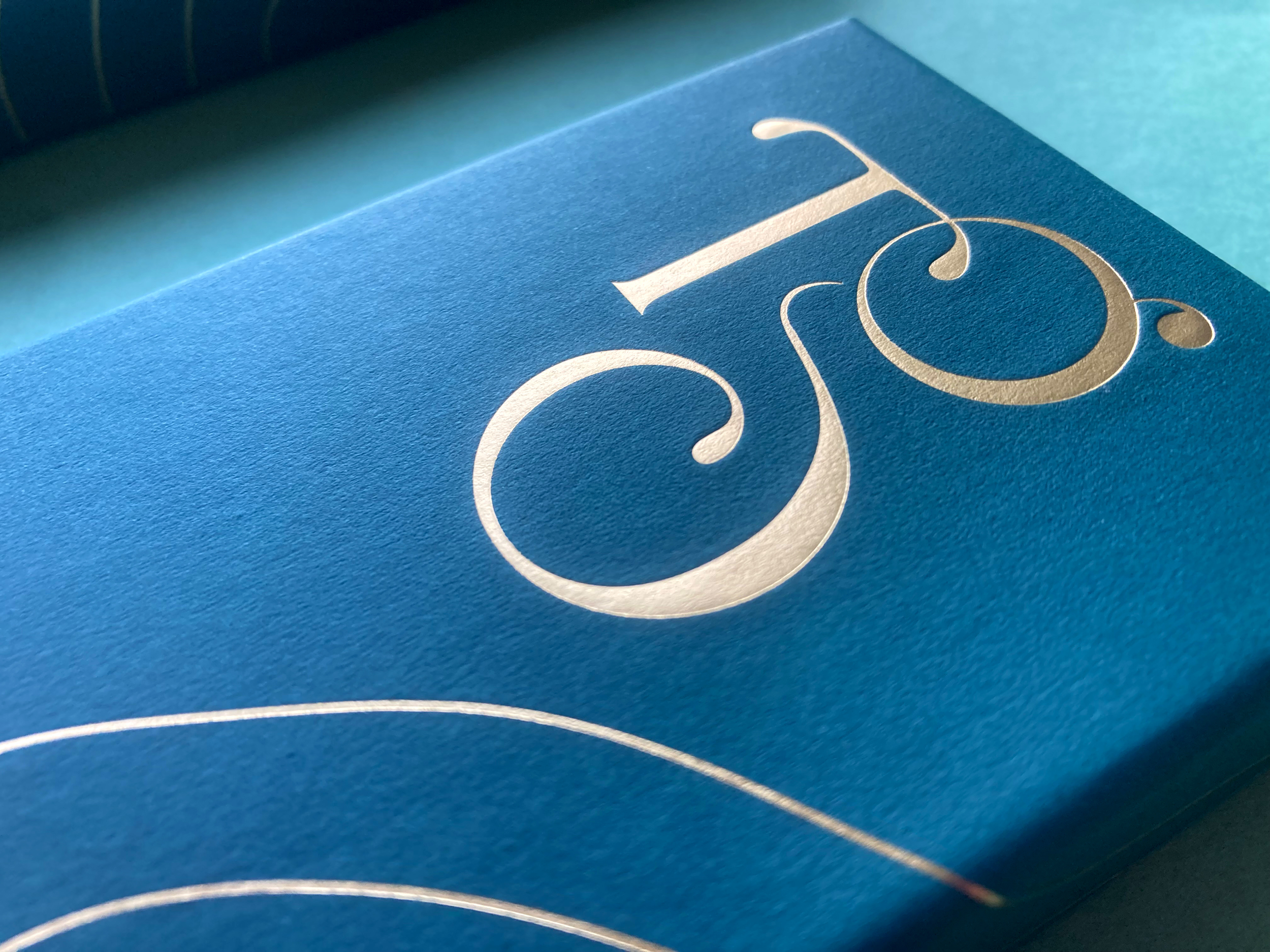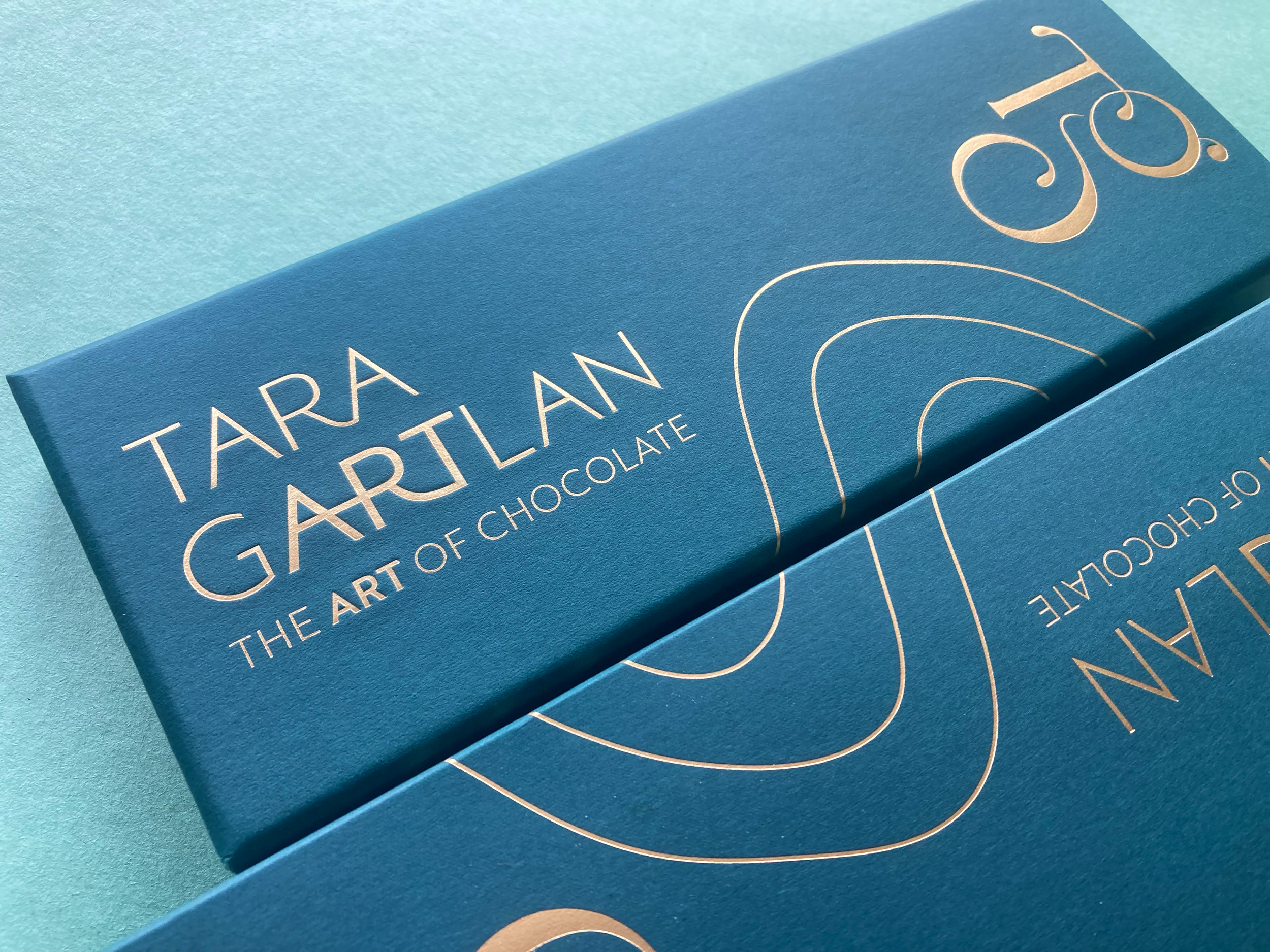 Brand Guidelines & Assets
A colour palette with many possibilities, the Tara Gartlan Chocolate brand identity is sophisticated, elegant, premium, Irish and a true reflection of the high quality and standard of our chocolates and service.







Follow Tara Gartlan Chocolate on Social Media: