Your Life Audit – Brand Identity

'Your Life Audit' is a coaching business run by Catriona Kennedy, specialising in one-to-one personal life coaching, corporate coaching and coaching for schools and groups. It aims to empower clients with the tools and resources they need to unlock, achieve and maximise their personal and professional development and fulfilment.

Life coaching is a rewarding process aimed at giving you the control and direction to embrace life and fulfil your potential. It can help you identify and utilise your innate skills and qualities, develop optimism and build positive relationships, find true meaning and purpose in life and more. To put simply, coaching is all about creating positive change for you, with you and in you. Catriona is a certified Life Coach, with Neuroscience, and the creator of Your Life Audit and she believes in the power of YOU.





The logo draws focus towards the letter 'U' in the word 'YOU' to highlight how using these services is an investment on you – a transformative journey where you will be the number one focus in developing your inner voice, to determine which direction you would like to move forward with.
Different patterns are used inside the 'U' shape for brand rollout, such as the seascape texture and similar photographs which resonate with the brand. In the brand messaging, the strap-line 'Investing in You' is alternated with similar messaging to suit each particular photograph, such as 'Guiding U / Supporting U / Connecting with U'.
This branding is very fluid and flexible / interactive – with the 'U' being used in many ways with imagery for the brand rollout in the marketing collateral. The 'U' is playful and fun, with different textures within it. It is full of life and enthusiasm, similar to Catriona and her coaching work.
There was a large range of collateral included in this brand, including:
Variations of the logo to include with and without the strapline, Catriona's signature, and alternative versions with texture placed within the 'U'

Instagram tile graphics

Instagram social templates which are backgrounds for the placing text over

Instagram posts with marketing messaging

Website banners and layout design

Gathering and supplying a brand image bank

Brand Guidelines

Logo Favicon
I loved working on this brand, as I strongly believe in the message and ethos that Your Life Audit advocates. Change, although uncomfortable, can bring about very positive growth in a person. Focusing on putting time into yourself in terms of understanding your needs and wants, taking time for what fulfils you, enriching your life by doing things that you love and listening to your inner voice can lead to the best you. This creates a better and happier person for life in general, and then you can in turn be a better person for those around you. When you focus on you first, you are then able to give more to the world. Your Life Audit helps to empowers you to become your best self and feel positively inspired about your life and purpose.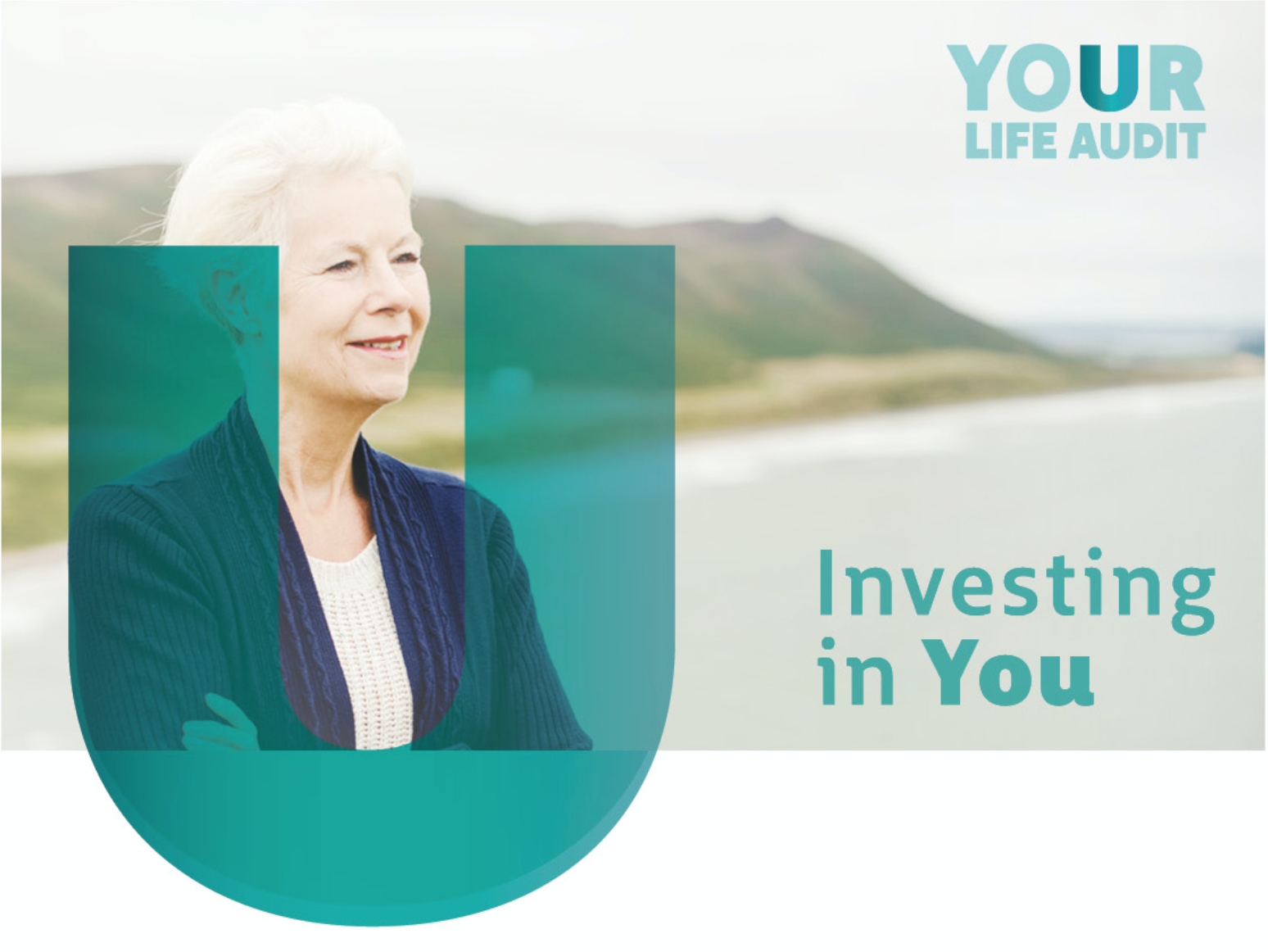 By highlighting the 'U' in the brand name 'Your Life Audit', it emphasises a key aspect that they would like to get across to their clients, that –
"Once you focus on YOU, anything can happen"
Catriona Kennedy, Your Life Audit Coaching
Find out more on their website:
Or on their social media pages:
https://www.instagram.com/your_lifeaudit/
https://www.facebook.com/YourLifeAudit/
For this branding project, I worked with Laura MacSweeny at Laura MacSweeny Brand & Marketing. This was a new working style approach than the usual format, as Laura had already defined the brief clearly in terms of tone of voice and brand messaging that she had planned for the brand. It was a lovely way to work as Laura was very easy to work with and she felt I understood her brief and aims for the brand easily and that I answered the brief effectively.
Usually, I would deal directly with the client and help them to tease out their aims and vision for the brand to understand how to creatively deliver what the brand identity need. On this occasion, Laura had already established the brief really well from working with Catriona, which made it easy for me to understand what direction to go when creating the brand and how to deliver a really strong brand that met the client's needs.
I would highly recommend working with a brand/marketing consultant like Laura as an in-between service to bridge the brand together, between client – designer – website programmer – photographer and many other parts. As on this project, for example, Laura also liaised with the website programmer in implementing the design to follow the style that we had designed for it, and the photographer to create some beautiful and sophisticated lifestyle photographs of Catriona, along with a few quirky ones to add a little fun to the brand.
If you are interested in working with Laura, her details are:
Call: +353 83 198 9626
Web: www.LauraMacSweeny.com
See Laura's kind words about working with Clare Lynch Creative in the Testimonials section.