Saltrock Dairy Brand Packaging Design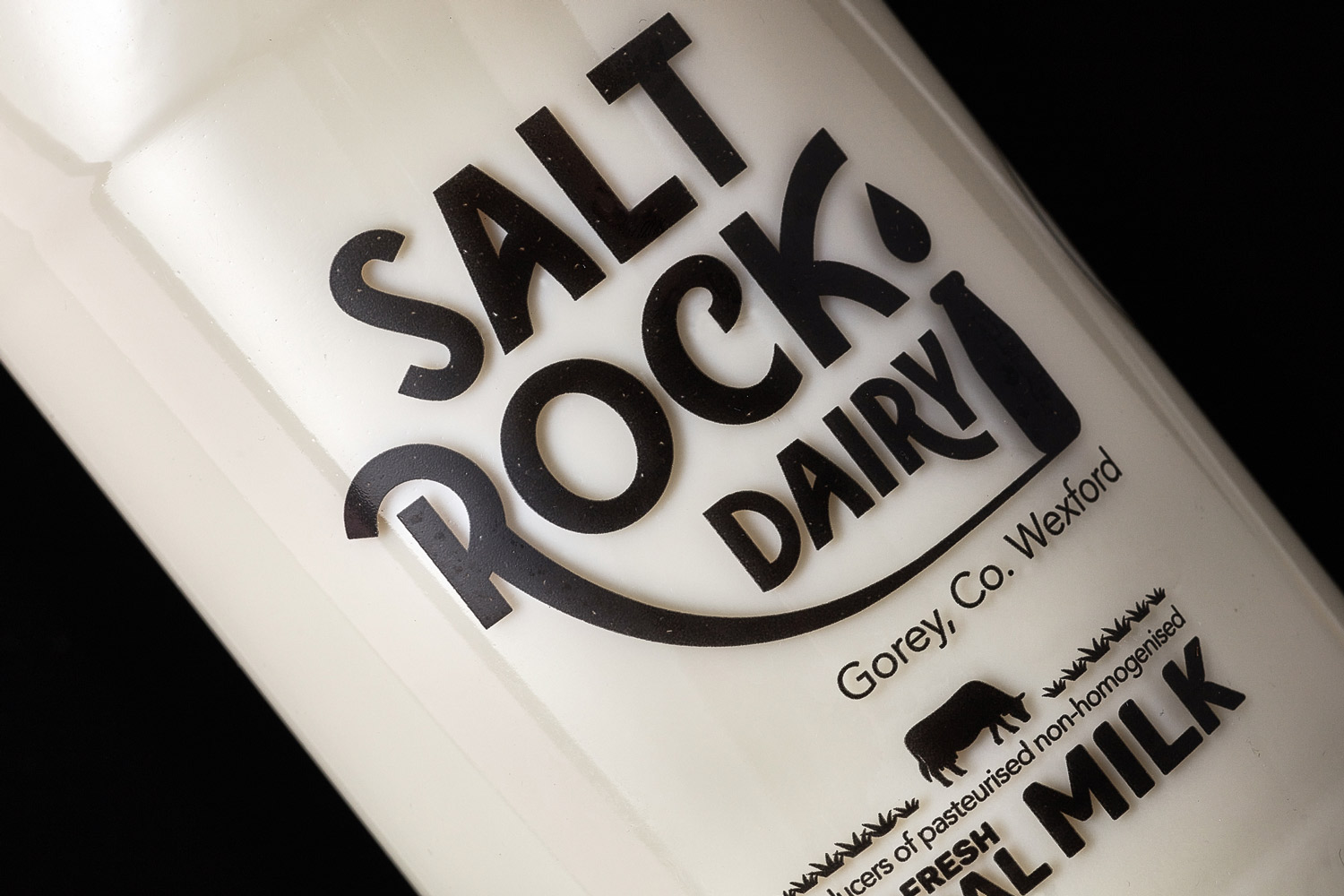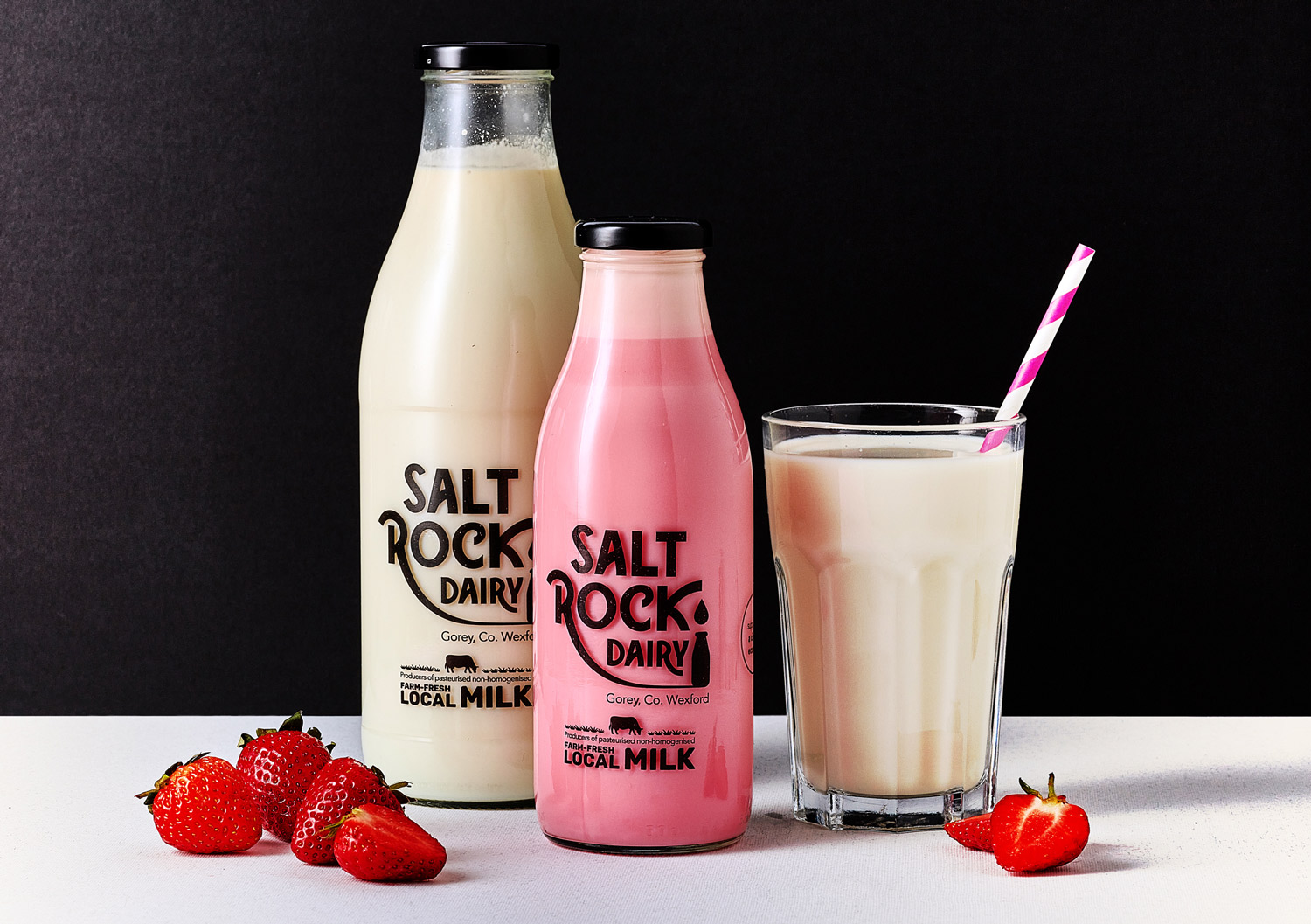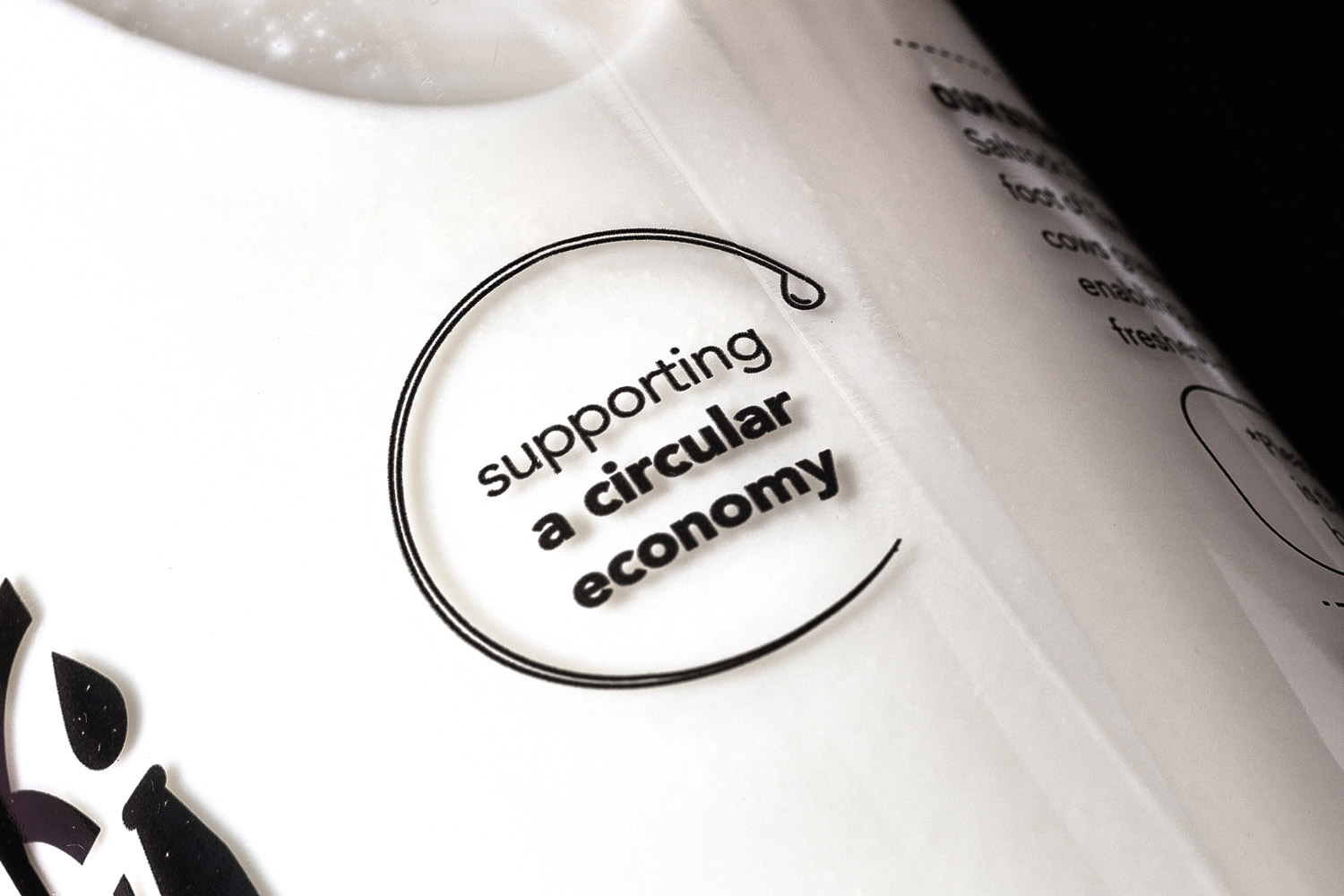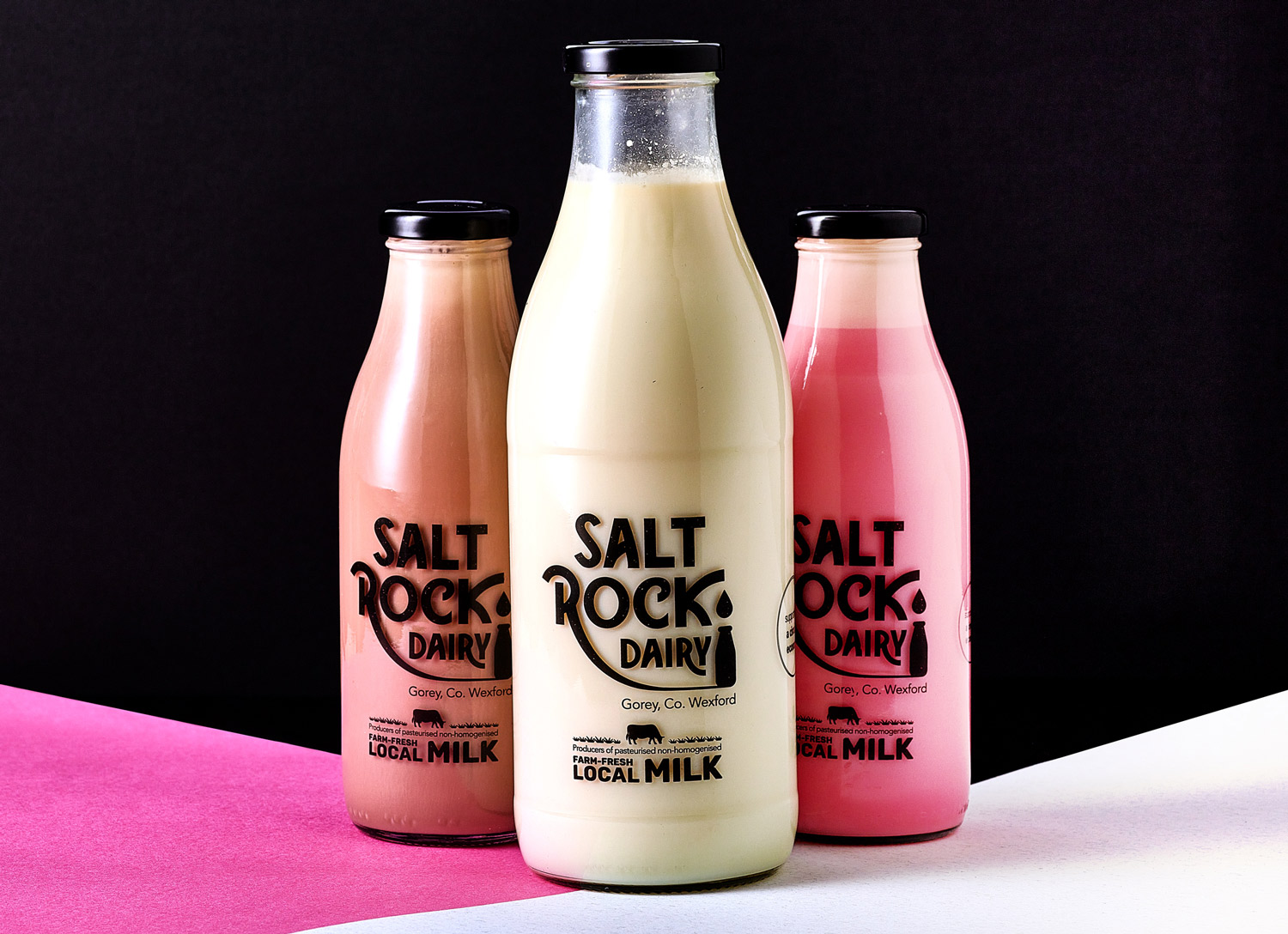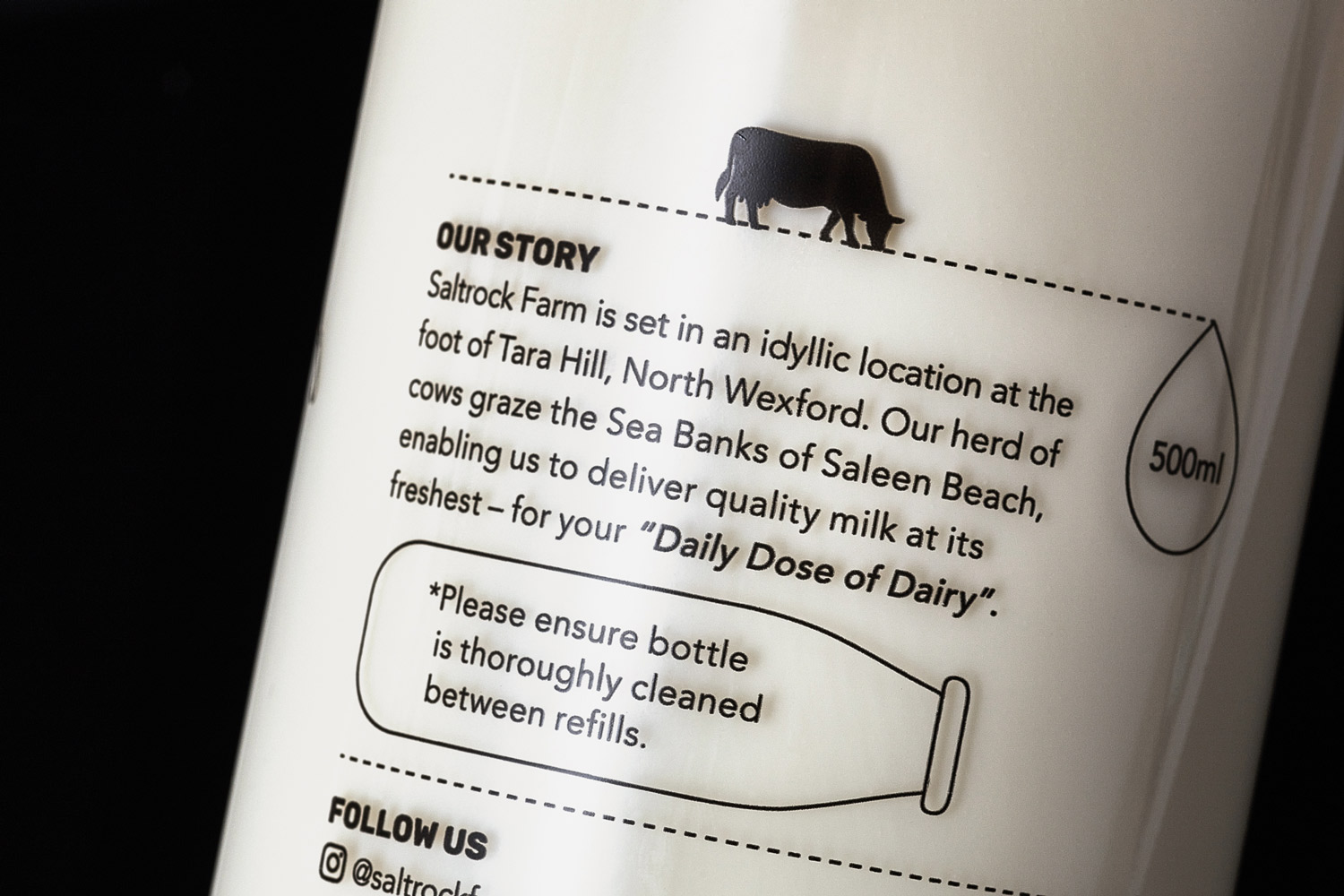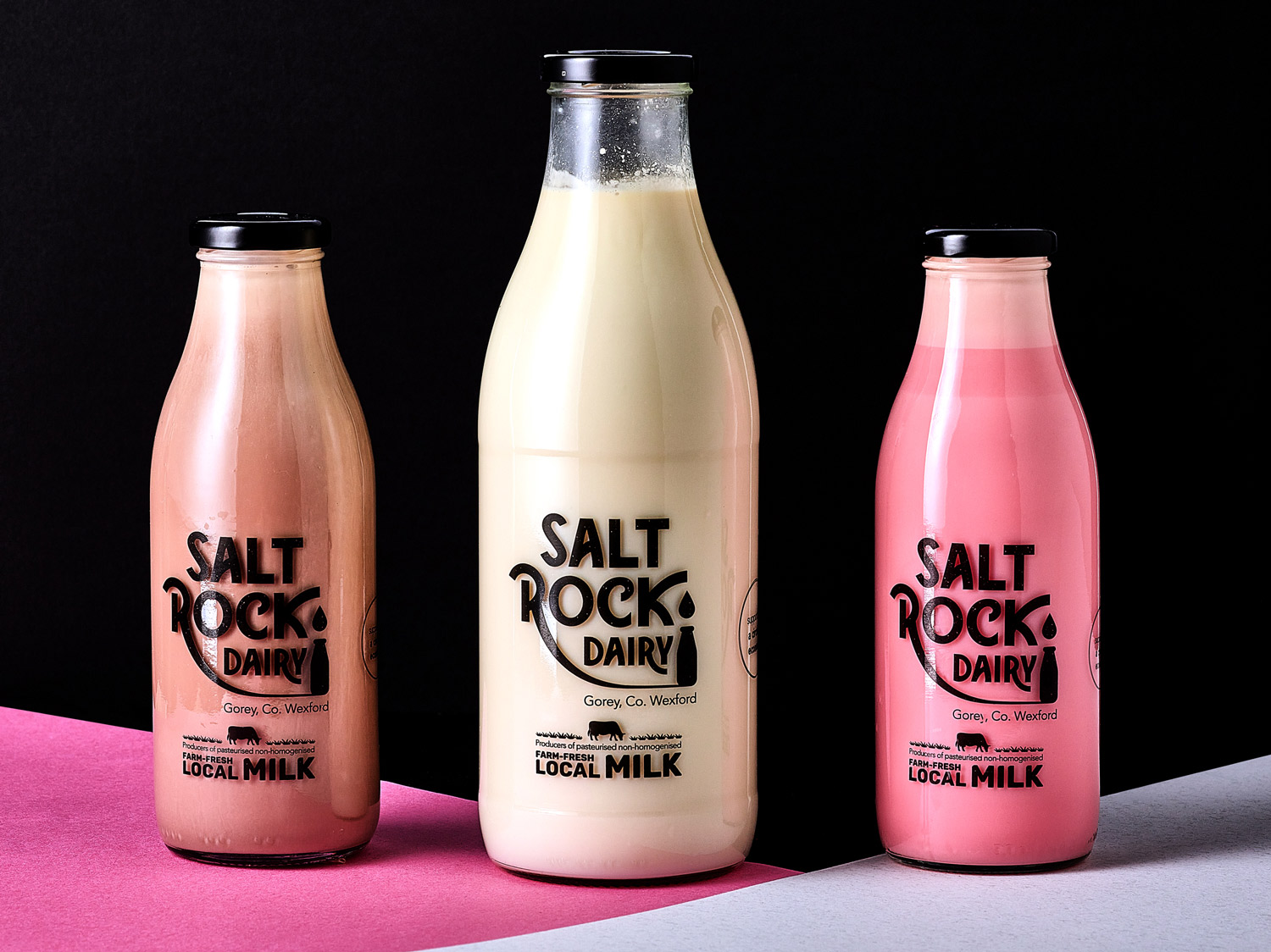 Saltrock Dairy is a contemporary fresh brand, bringing milk to consumers in a new, innovative and sustainable way. Saltrock Farm pasteurise their own milk from their family farm, cutting out unnecessary food milage to bring customers their 'Daily Dose of Dairy'. The milk is non-homogenised, local and farm-fresh.
Milk and milkshakes are available to be dispensed via self-vending units, in branded trailers at local Farmers Markets. The customer takes one of the retro bottles of Saltrock Dairy (or several bottles) and fills it up via the vending unit, then when it's empty, they wash it and bring it back and refill it. This concept is innovative and contributes to a circular economy as customers bring their bottle back to re-use and refill each time and it doesn't need to go through the processing of recycling plants.
This message is clearly and cleverly communicated in the logo and brand packaging, with a milk drop dripping from the letter 'K' in the typography of the word 'Saltrock' in the logo, dropping down to the bottle below. The brand is retro, edgy and unique – bringing fresh and traditional milk to consumers in a new and innovative way. There is a grain texture within the font, to communicate the natural and farm-fresh aspect of the milk. On the back, there are droplet markers which indicate the amount left in the bottle, to make it easy for users to tell when they need to refill. This is also helpful when working out measurements when baking.
We worked with Saltrock Dairy on designing the branding from start to finish, to include the logo, the brand guidelines to include the brand colour palette and typography, the packaging design of a range of bottle sizes, the wooden branded crate, the vending unit and the trailer graphics. The client and her daughters were a pleasure to work with, adding their energy and enthusiasm to bring this innovative new brand to life.
See more about how the self-service vending unit works here. Saltrock Dairy hails from the foot of Tara Hill in Gorey, Co. Wexford and can be found in nearby locations. Give them a follow on their Instagram page to find out where you can next spot the Saltrock Dairy trailer.
*A big thank you to Brendan Ryan Photography for the brand photos and Betsy Gach for assisting with the photo styling.