Sunday Business Post Newspaper Feature
Delighted to receive this great feature on my business and clients in The Sunday Business Post recently for the lovely article included in the newspaper's 'People in Business' section, promoting the importance of branding for businesses and packaging design for food and drinks products.
Articles like this are great to raise awareness in the importance of how design can help businesses communicate their values to their target audience and grow their customer base and feel proud of their brand.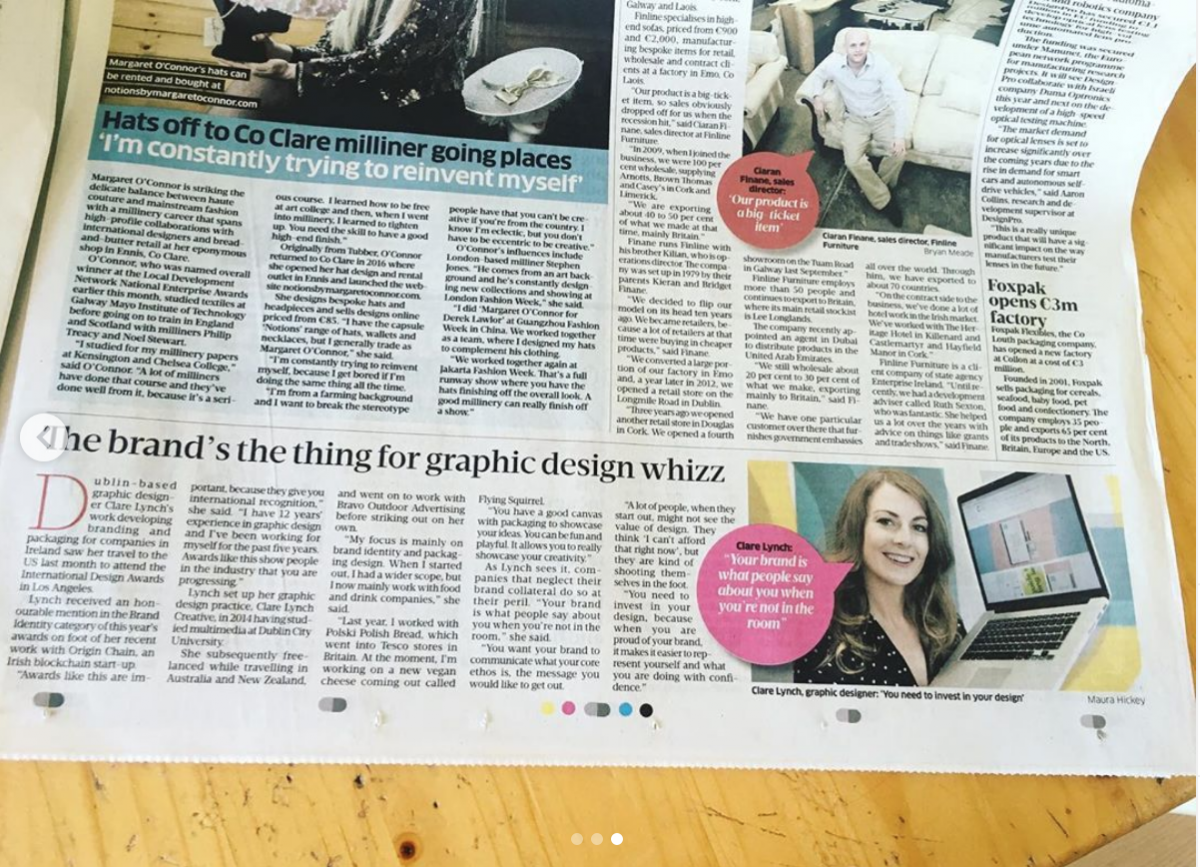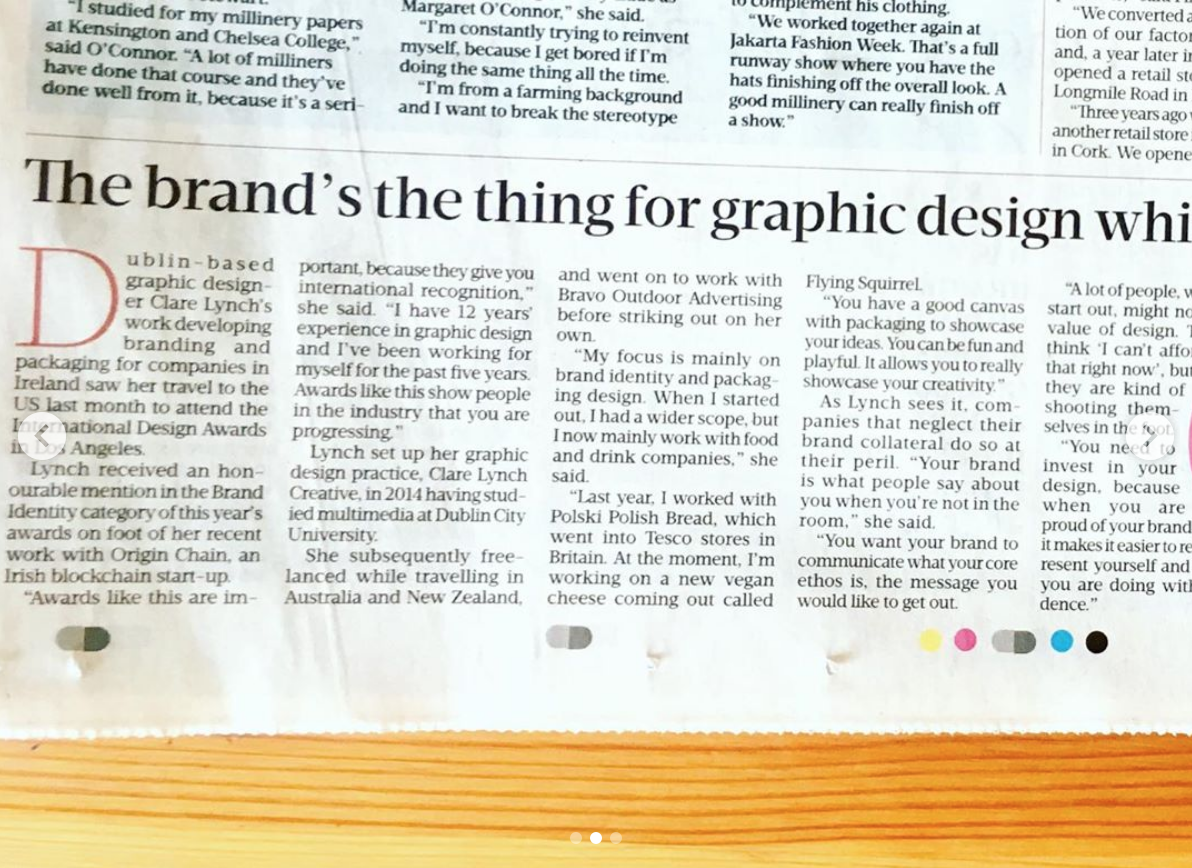 Thanks to Elaine O'Regan for interviewing me and Maura Hickey from The Sunday Business Post for the photograph.