Offsketch Exhibition Dublin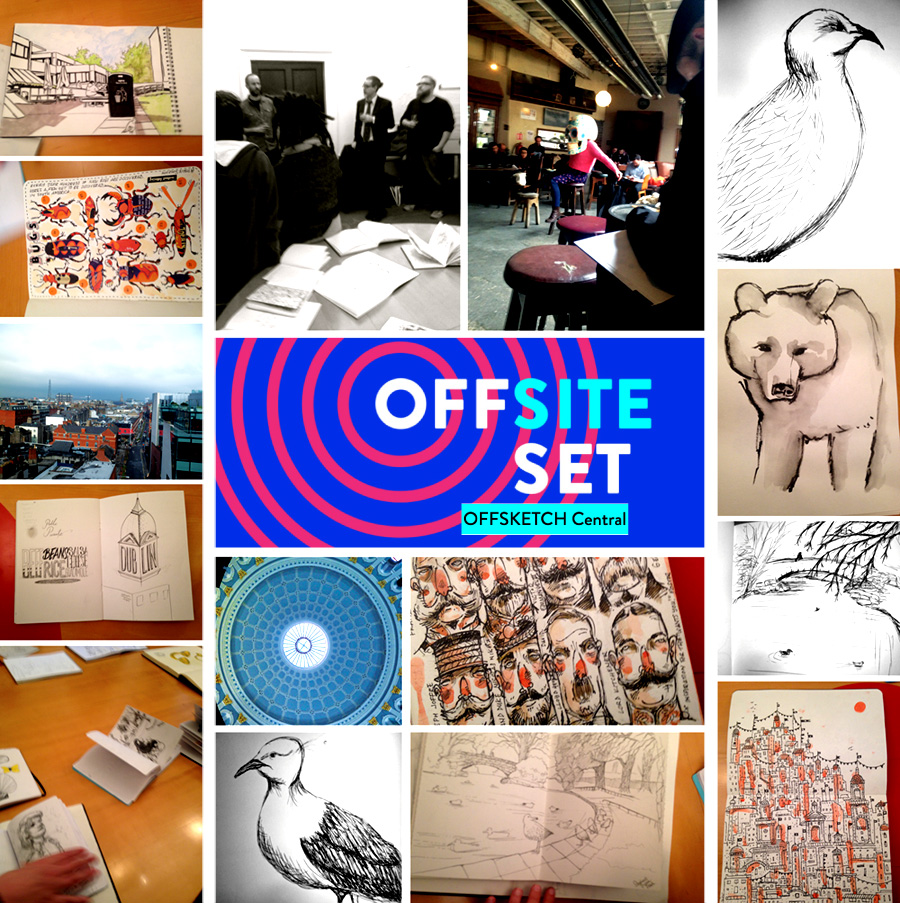 Offsketch is an Illustration Event held in connection with Offset and Illustrators Ireland:
A gathering of illustrators including myself joined up to sketch around various locations across Dublin city centre, led by well-known illustrators Steve Simpson and Steve Doogan. It was an enjoyable drawing day (despite some rain here and there!) and it was great to visit some new hidden-away places in Dublin to sketch.
The exhibition of work was held in Ogilvy Dublin. It was interesting and inspiring to see the range of different styles of drawing or subject point by each illustrator displayed in the exhibition, some samples can be viewed above.
A great build-up towards Offset 2016.
If you enjoy sketching, another good event to check out in Dublin is Melissa Doran's drawing in the Botanic Gardens events. It's a relaxing way to draw and connect with other illustrators amidst the colourful flowers and trees in the lovely gardens and greenhouses of the Botanics in Glasnevin. Find out more here.