Wonder Exhibition 2017
Looking forward to the exhibition of the illustration course I have been attending over the last year. It's on in Filmbase in Temple Bar, Dublin 2, opening 6.30pm on the 6th June and continuing until 10th June. It's been great fun to be part of and I've met some really talented and friendly people along the way.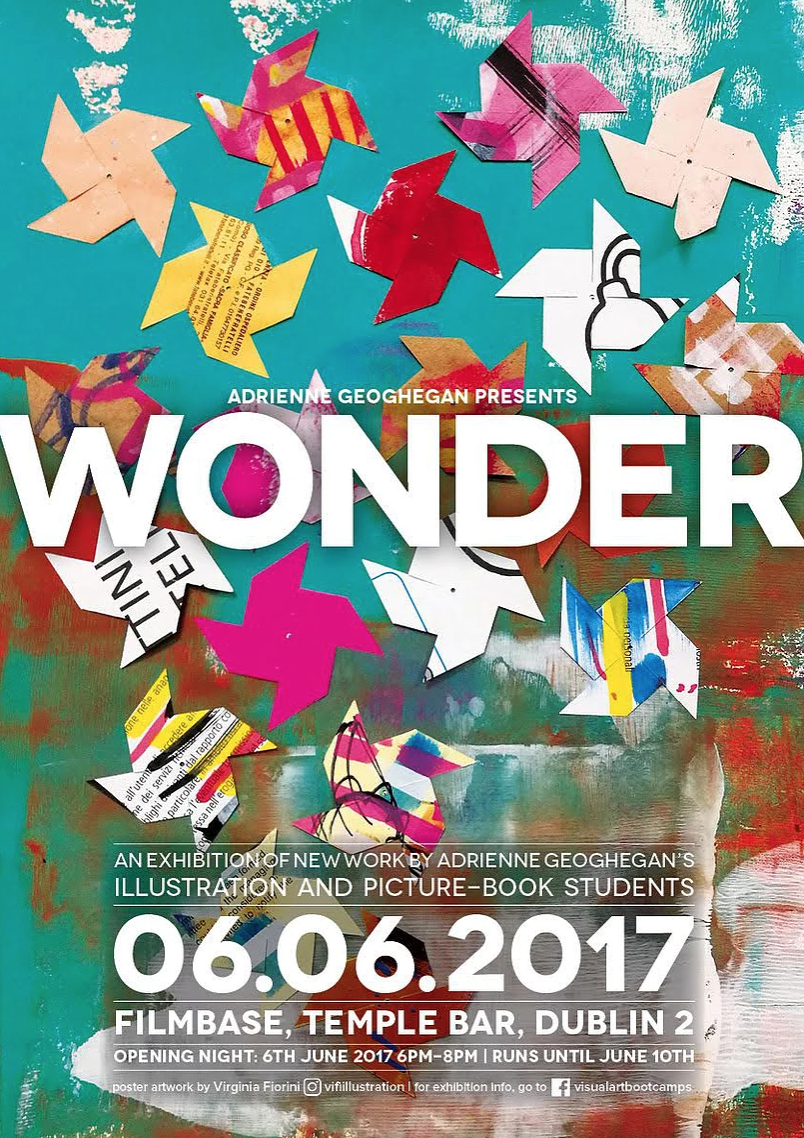 There's a pop-up shop selling our giclee prints and greeting cards also. Come along and check out all the great work.
Poster artwork by Virginia Fiorini, graphic design by Fintan Wall.