Halftone Exhibition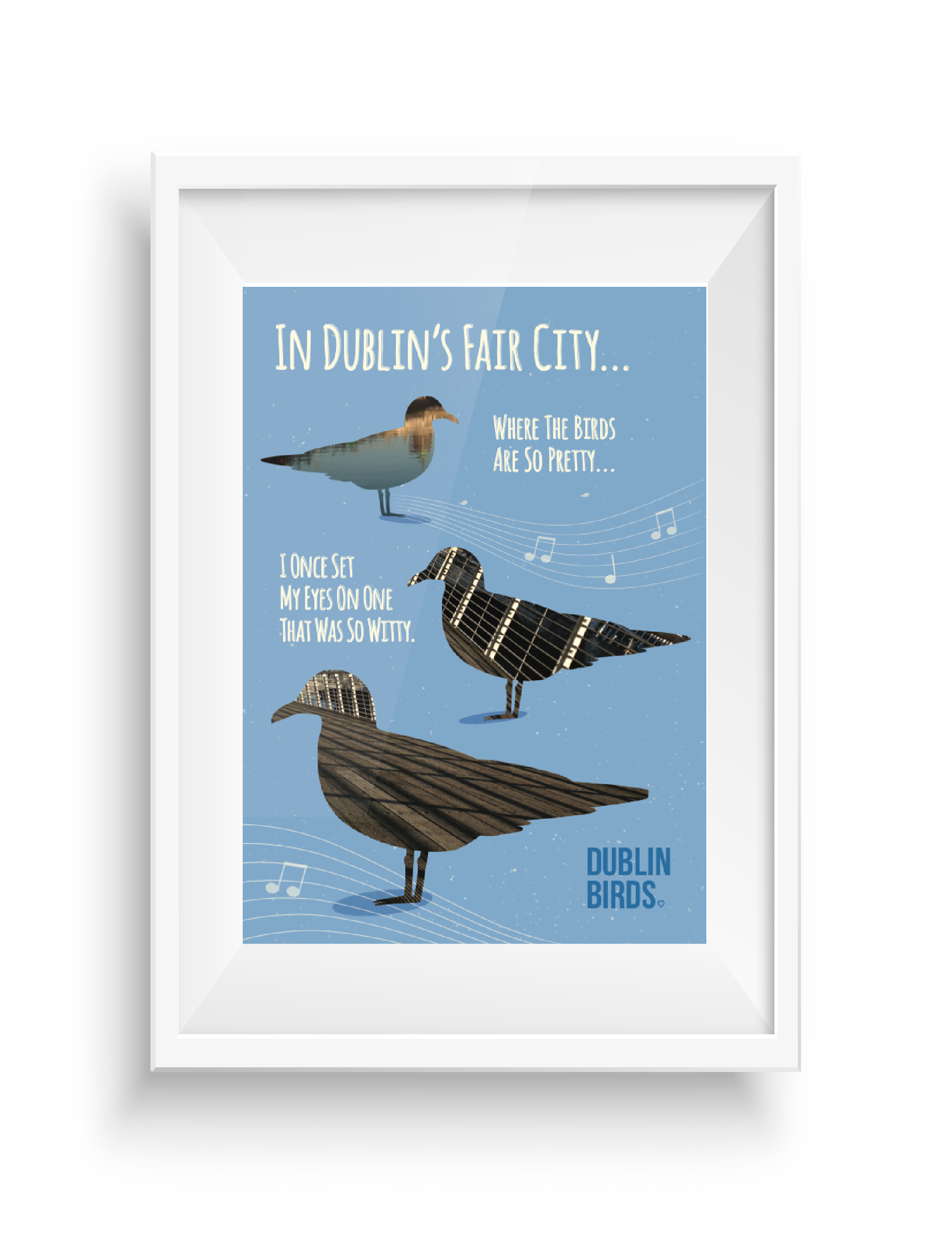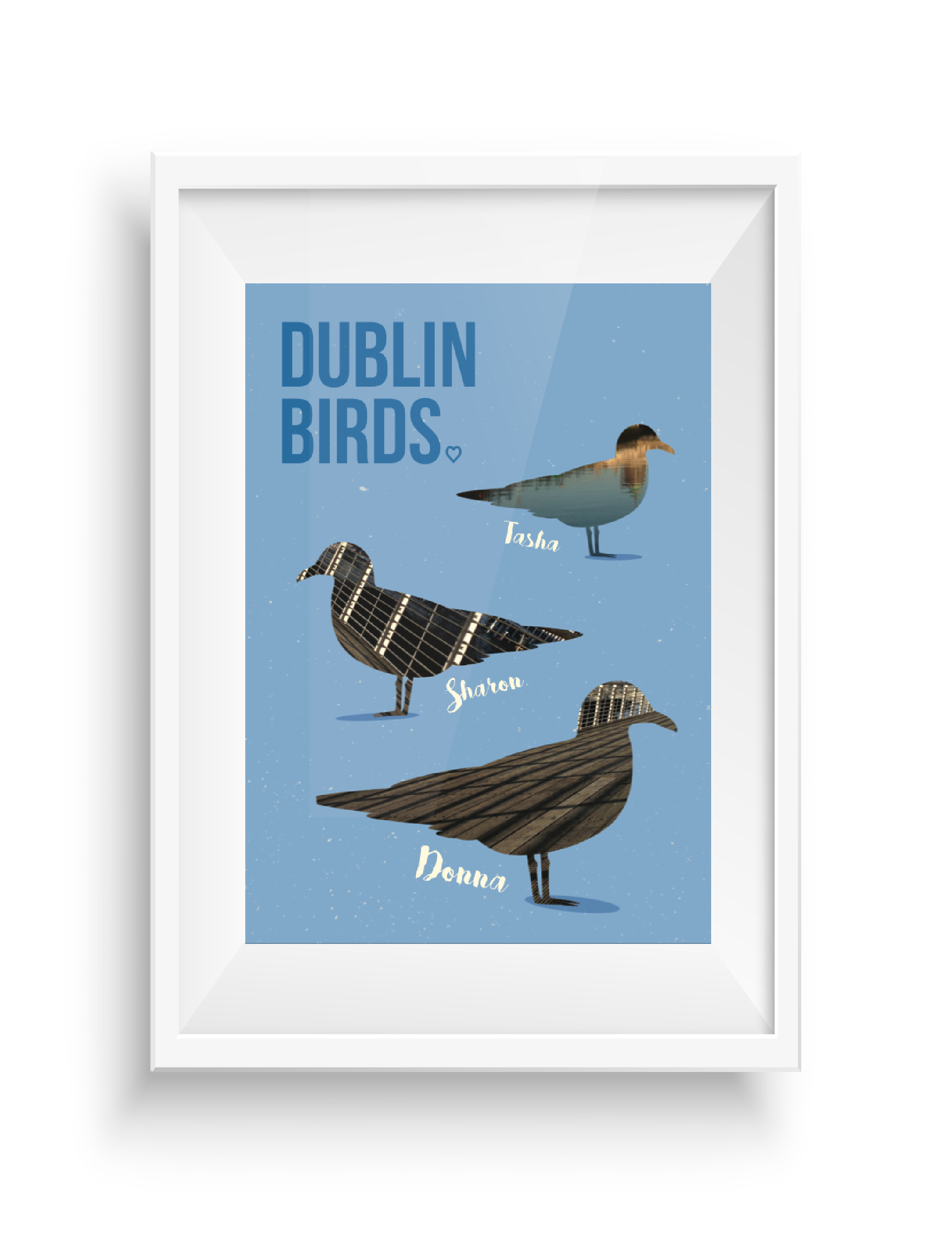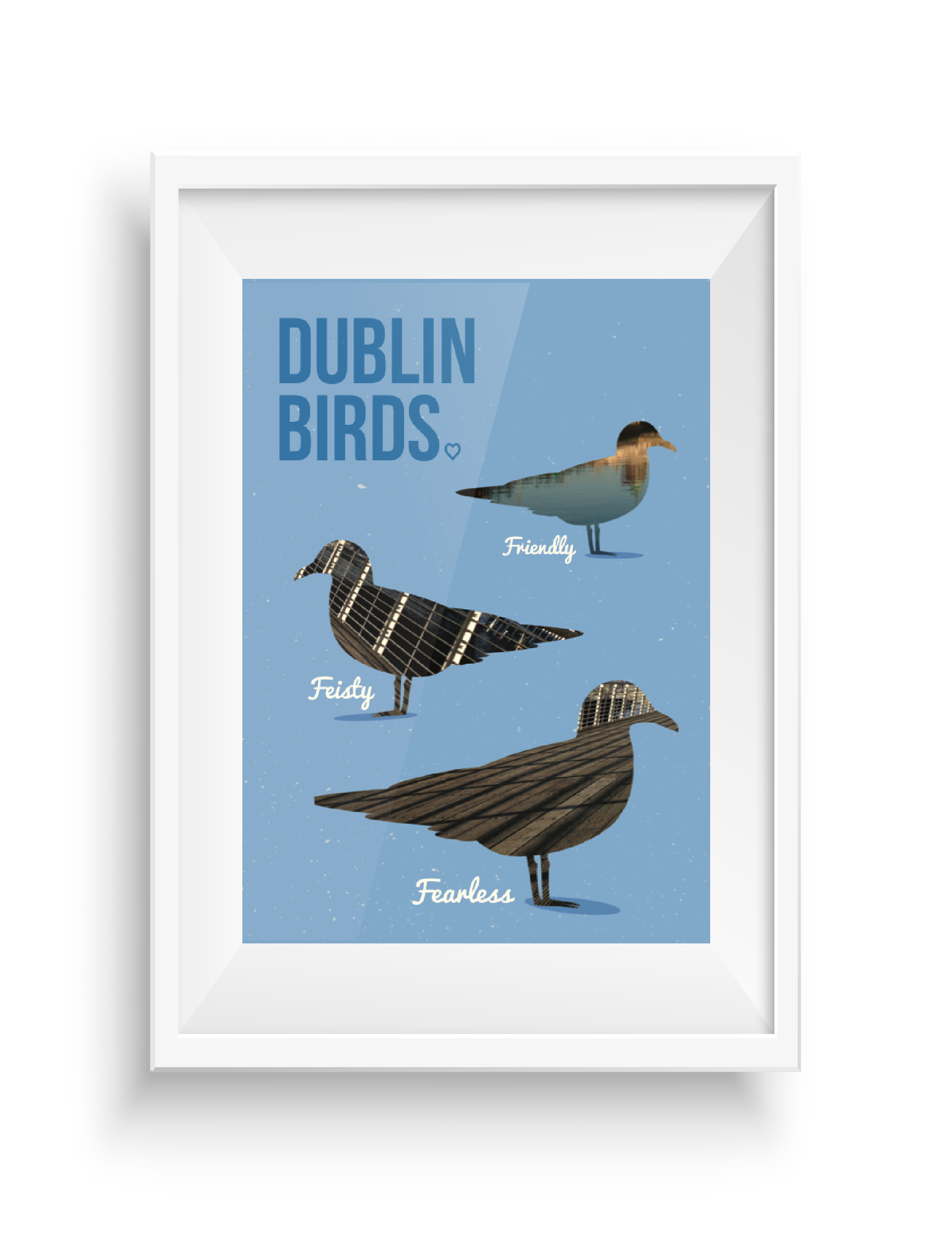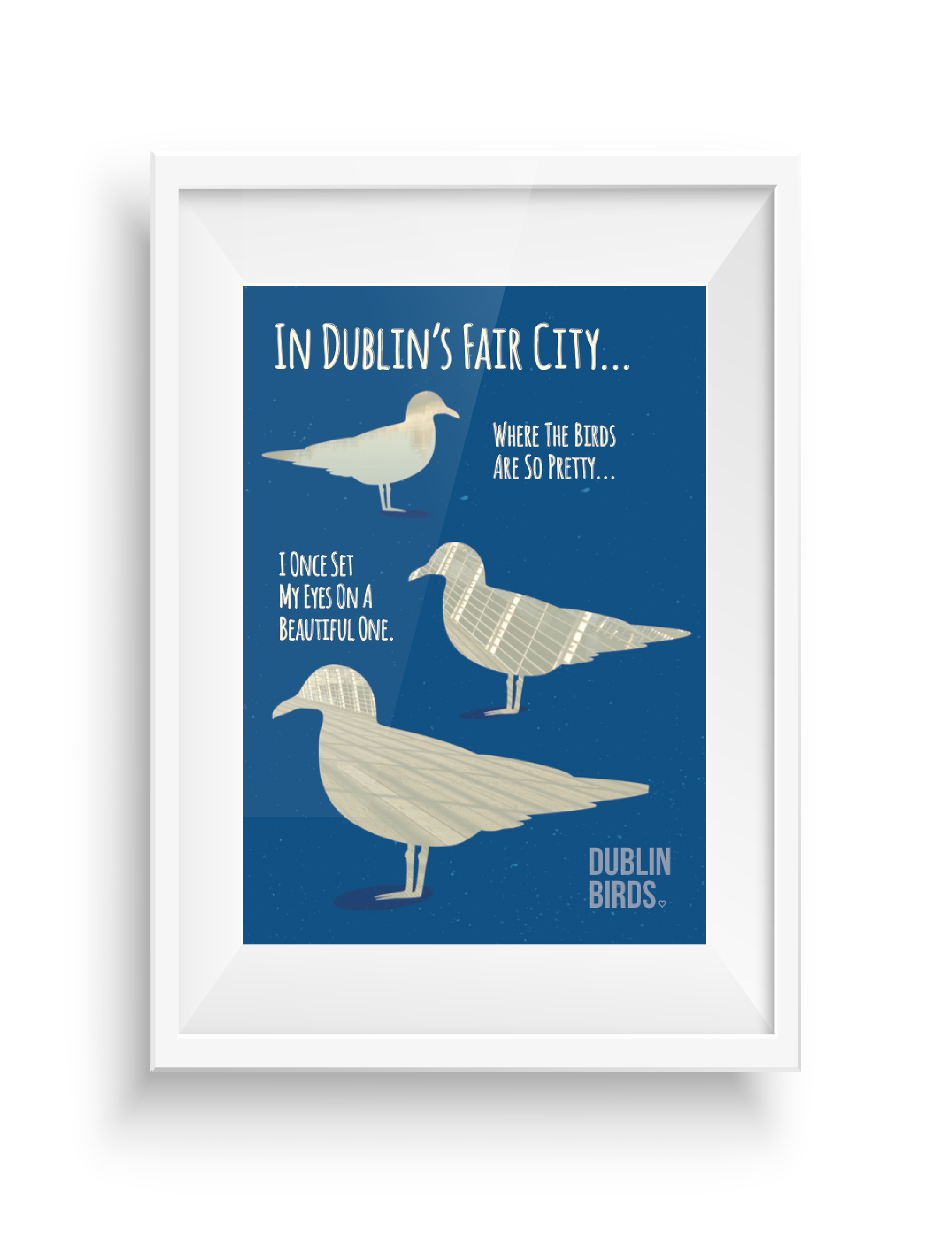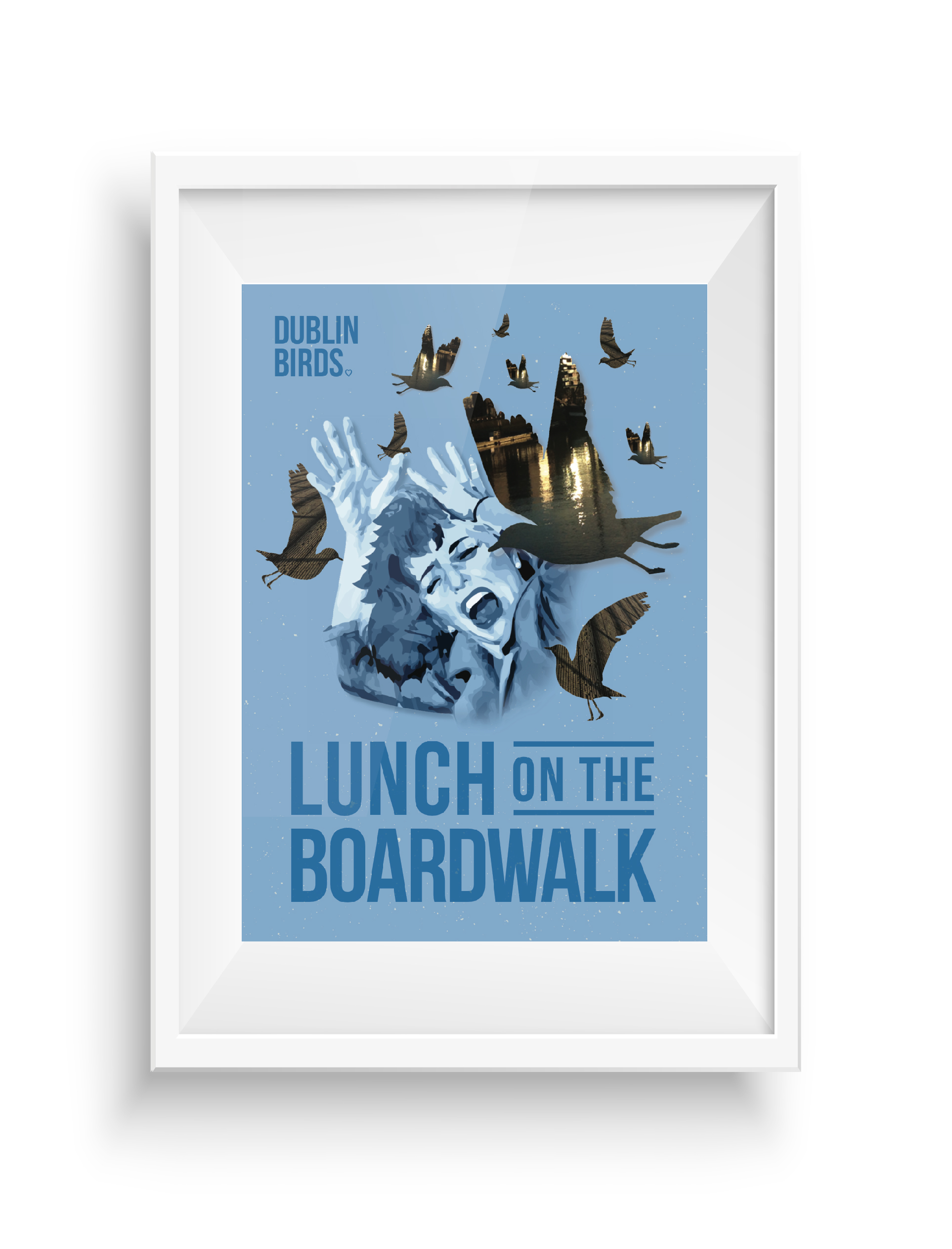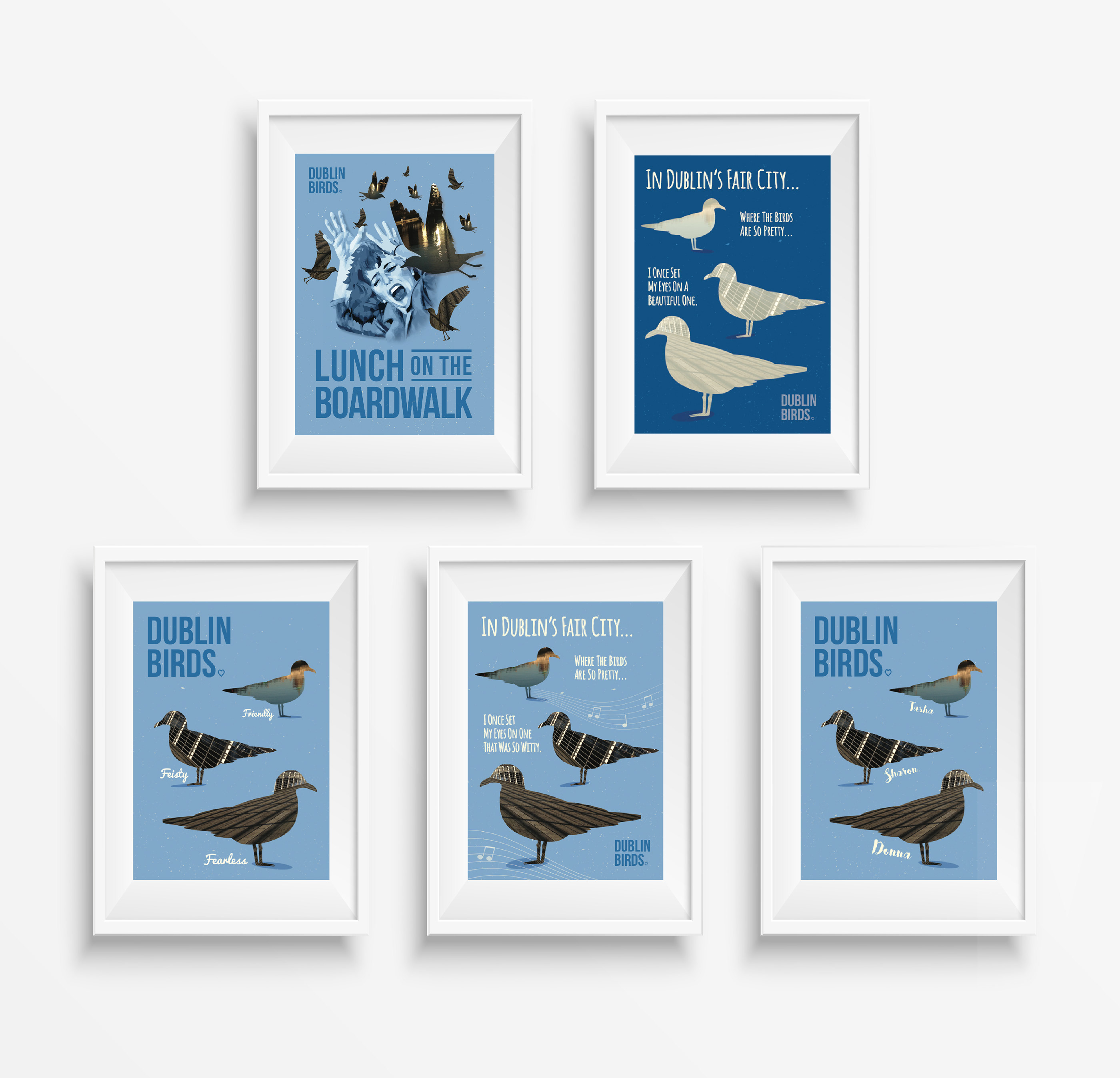 I was delighted to have my work selected to be in the Halftone 2017 exhibition, featured in the Library Project in Temple Bar, Dublin.
HALFTONE is an initiative by PhotoIreland Foundation, hosted every year at The Library Project. Running for 18 days, the fair brings together a large selection of works by established and emerging artists, showcasing Ireland's exciting Art scene.
This humorous and playful collection, depicts the famous seagulls which heavily populate Dublin city centre's boardwalk, along the River Liffey. These seagulls are known to circulate people eating their lunches, hoping to get a bite.
One print features these birds characteristics of being feisty, friendly and fearless. It also plays on the Dublin slang word for women or girls which is 'birds'. On another print in the set, the birds have been given popular Dublin girls names. On two of the prints, there is a play on the famous Irish / Dublin song, 'Molly Malone', changing the lyrics to feature the birds. This again could refer to the seagulls or Dublin girls.
Images of Dublin's boardwalk and Liffey in the city centre can be seen through the silhouettes of the seagulls.
See more on the Halftone website here or if you would like to purchase one of these prints, please see them on Etsy.